What makes a book a favorite? In my case I'm not always sure. Sometimes it's because the I find the information timely and necessary. I'll also admit that certain books resonate with me simply because I like the writer's style. I can read almost anything by a writer whose prose I truly adore.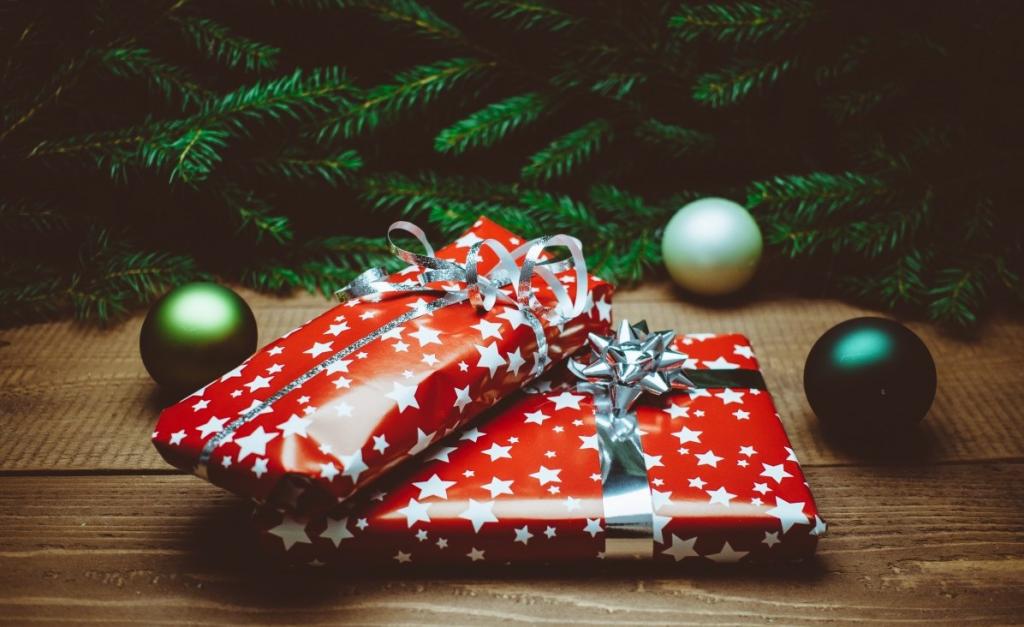 My tastes in what I consider "Witchcraft and Magickal book" are probably different from that of most people. If the book can be in some way linked to Witchcraft, or its subject had a huge impact on Witchcraft, it's fair game for a list like this. (As you go through this list you'll notice at least one book that touches on this criteria.) I also like a lot of academic stuff, which is not everyone's cup of tea. (However, if I do recognize an academic-leaning book it's generally pretty readable.)
All books included here have a publishing date of 2020, with the exception of one which was published in December of 2019.
As a writer my own books, the channel manager of Patheos Pagan and a frequent guest at Pagan Festivals (remember those!?!?), I know about 90% of the people who write Witchcraft, Pagan, and Magickal books. That can be problematic because people will just assume I'm including my favorite people on lists like these. As a writer I'll also admit that a list like this is likely to piss off my friends, as some of them will most likely wonder why they didn't make my list.
To avoid some of those pitfalls, I'm going to mostly forego write-ups of books by authors that write here at Patheos Pagan on this list (with a couple of exceptions). However I really would be amiss if I didn't at least mention a few of those books. Those books in no particular order include:
Psychic Witch by Mat Auryn
Intuitive Witchcraft by Astrea Taylor
Modern Witch by Devin Hunter
The Magick of Food by Gwion Raven
Walking in Beauty by Phoenix LeFae
With a special shoutout to:
Outside the Charmed Circle by Misha Magdalene
One of the most important books of 2020 was Misha's Outside the Charmed Circle. This is a frank discussion of gender and is a must for every community leader. We can (and will) build a more inclusive Pagan Community.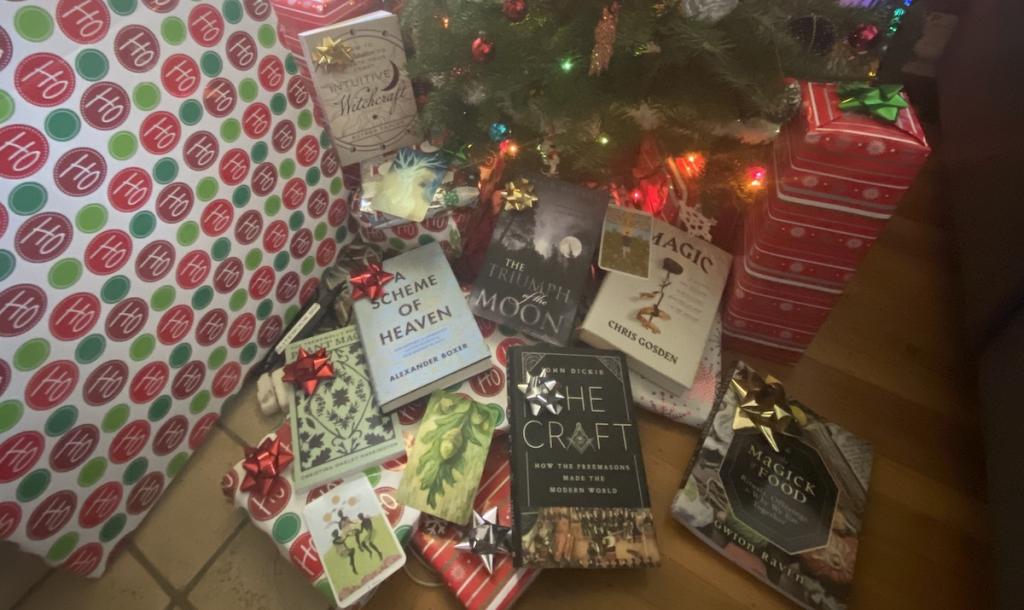 HISTORY & ACADEMIA
These books aren't all necessarily academic texts, but they all contain a lot of history.
A Scheme of Heaven: A History of Astrology & the Search for Our Destiny in Data by Alexander Boxer
I do not believe that the planets Mercury or Saturn have any impact on my daily life or who I am as a person. I don't think Boxer does either, but like me, he's still deeply fascinated by astrology. While the focus here is mostly history, Boxer includes nearly all the mathematical tools necessary to cast your own astrological chart. Despite being written by a skeptic, this book made me MORE interested in astrology than I had been previously. When I was done I suddenly found myself checking my horoscope daily. Sharply written and with some truly great information, this was a joy to read.
The Craft: How the Freemasons Made the Modern World by John Dickie
Like many of you out there I call my Witchcraft practice "The Craft," a term we borrowed from the Freemasonry. Even if you don't use the Craft as shorthand, it's likely that your practice still contains something borrowed from the Masons. This isn't a complete history of Orthodox Masonry, instead it's a look into certain moments of Masonic history along with its offshoots. There's the foundational stuff (and it's tremendous) but there are also extensive chapters on Price Hall (African-American) Masonry, how the Masons probably helped create the mafia in Italy, and how Masonry influenced the early United States. I loved every second of this book.
Triumph of the Moon: Twentieth Anniversary Edition by Ronald Hutton
Originally released in 1999 when "Pagan studies" was more an idea than a discipline, this was a game changing book. I have friends who say it hasn't aged well, they are wrong, it's aged marvelously, and the book's second edition keeps it contemporary and even adds some pictures! Not every chapter is better (we lost a bit in the "Finding a God" chapter mostly about Pan), but it's all fascinating.
Magic: A History: From Alchemy to Witchcraft, from the Ice Age to the Present by Chris Gosden
Like at least one other book on this list, Magic: A History doesn't quite live up to its title, but it makes a valiant effort. Gosden's approach to magic is not dismissive or mocking, instead he argues that it's an essential component of human existence. If you are interested in tracing the history of magical practice over the last 60,000 years this is your book! While Gosden is an academic, his prose is approachable and easily read. This is a must for the history nerd in your life!
PRACTICE & HOW TO
Most of the books here contain practical information designed to take your Witchcraft and Magickal practices to the next level.
Treadwell's Book of Plant Magic by Christina Oakley Harrington Treadwell's is an amazing magickal bookstore in London. Treadwell's Book of Plant Magic is a tour de force of magickal herbalism. Author (and store owner) Christina Oakley Harrington consulted over 200 different magickal sources to create this wonderful book, most of them centuries old. Not only is this book practical and useful, it's also got something for history nerds like myself. There aren't many copies left, but you can still pick one up in the Treadwell's Plant Magic Box Kit (which has even more goodies). I hope there's a second printing of this, it's SO GOOD!
Healing Power of Witchcraft: A New Witch's Guide to Rituals and Spells to Renew Yourself and Your World by Meg Rosenbriar
I get a lot of email from people asking me to review their books, and I probably only get to about 10% of them, but I'm glad I took the time to read the Healing Power of Witchcraft. Rosenbriar is probably best known for creating the Witch With Me community on Instagram, and if you like hanging out over there you'll probably love this book. But even if you don't know what Instagram is, you'll probably still enjoy this book. Rosenbriar's prose is warm and inviting and her spellcraft is strong. I know a lot of you reading this are thinking "I'm not a new Witch," but you'll still probably find something of value here. And if you've got a new Witch in your life, this is a great contemporary doorway for them to go through!
Water Magic & Orishas, Goddesses, and Voodoo Queens both by Lilith Dorsey
This is the year of Lilith Dorsey! I was lucky enough to read Water Magic months before its release date, and I'll admit I began it rather grudgingly. A whole book dedicated to just water? I thought Lilith would run out of things to talk about in the first thirty pages . . . boy was I wrong! There's so much great information in this book, and I can't wait for all the rest in the series.
As for Orishas, Goddesses, and Voodoo Queens, if you are a goddess/Goddess lover you should buy this book. If you are interested in religions African religious traditions you should buy this book. If you consider yourself a well read Witch you should buy this book. I guess this a holiday shopping list, so you should have someone buy this for you, and then buy a copy to share with someone else!
The Book of Candle Magic: Candle Spells to Change Your Life by Madame Pamita
This is simply the best candle magick book I've ever read, and am ever likely to read. It's just so completely thorough without ever being boring or condescending. There's an answer to anything you've wondered about candle magick over the years, along with a few answers you didn't know you needed but did. This is also a sharp little package. Hard cover, beautifully laid out text, extremely useful illustrations . . . this is one for your library and a great gift to boot! The spells are also kick-ass. I love this book.
Llewellyn's Complete Book of Ceremonial Magick: A Comprehensive Guide to the Western Mystery Tradition Edited by Lon Milo DuQuette & David Shoemaker
Is this book complete? Probably not. Does it come pretty damn close? Absolutely. While DuQuette and Shoemaker are listed as the editors of this book, there are contributions from dozens of magickal practitioners, most of them world renowned experts in their fields (the guy who wrote the bit on Modern Witchcraft is a bit suspect). In a world where people often lament the lack of "second level" books, here's one that most Witches and other magickal practitioners will find beneficial.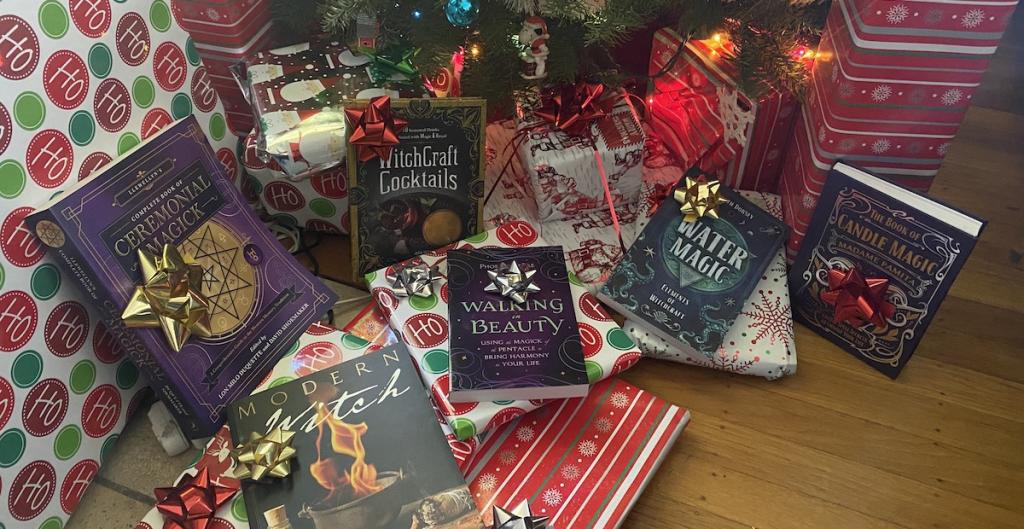 Witchcraft Cocktails: 70 Seasonal Drinks Infused with Magic and Ritual by Julia Halina Hadas
Is this here because I've needed a few extra drinks in the era of COVID-19? Maybe, but I think I'd love this book regardless. The drinks included here are terrific, and the pictures give you something to aspire to. (How a drink is presented is important, the pictures here really add a lot to the book. But don't take just my word for it, we featured an excerpt earlier this year on Patheos Pagan.
TAROT & ORACLE DECKS
I don't read much Tarot these days, but Tarot and Oracle decks still bring me great joy. It's probably safe to say I'm a collector. These two were my favorites of the year.
True Heart Intuitive Tarot, Guidebook and Deck by Rachel True
True is best known for starring in 1996's teen Witchcraft flick The Craft, but after the publication of this deck she's going to be known everywhere as one of the most important voices in Tarot. The illustrations are lovely and are easily read, and True's prose in the guidebook is illuminating and timely.
Liminal Spirits Deck by Laura Tempest Zakroff
No contemporary artist captures the zeitgeist of Modern Witchcraft better than Tempest. If you are looking for an oracle deck that speaks to your inner Witch, this is the deck.
I hope your reading in 2020 was good even if the rest of the year left something be desired.