THE HISTORIC ROOTS OF ALCOHOL IN WITCHCRAFT
Alcohol's ability to preserve the energetic essence and flavor of herbs makes it essential in any witch's cabinet, and its relaxing and anesthetizing effects gave it prominence in early healing practices. As far back as ancient Rome, wine was cooked with different spices and herbs to help protect against seasonal cold and illnesses. The ancient Chinese used alcohol blends to help balance stomach maladies and inspire good moods and strength. And in ancient Egypt, beer was a source of nourishment and clean water during long days working out in the heat.
Across the ancient world, alcohol was also a tool for ceremony and reverence of the gods. In what is now Henan Province in China, pottery jars were used to ferment wine made from rice, honey, and various fruits for religious rituals surrounding the dead. In the burial chambers of Enheduanna, the Sumerian priestess of the moon god Nanna, sacred drinking tools were discovered showing the spiritual connection of alcohol as a way to commune with the gods.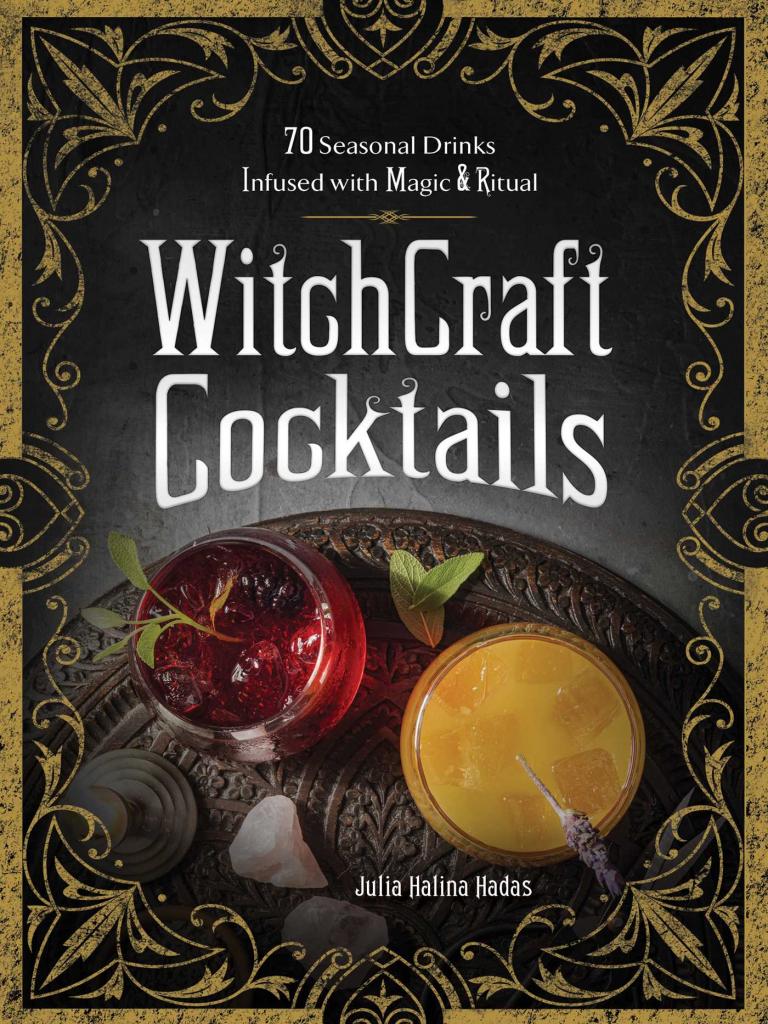 WITCHCRAFT AND ALCOHOL TODAY
Alcohol is the physical manifestation of the fruits of the harvest season and the earth's bounty, and is still very much a part of witchcraft and religion today. Various modern cultural and witchcraft practices continue to use spirits as an offering: In Christianity, wine represents the blood of Christ and is sipped during Communion; in Afro-Caribbean practices, rum is poured for protection and as an offering to different spirits and deities; in ancestral worship, a witch pours a liquor pertaining to their ancestral roots in an offering cup.
Brewing in itself is a magical act. All four elements come into play through the combination of heat (fire); moisture (water); herbs and grains (earth); and the gusts of air that introduce natural alcohol-producing yeasts, or the resulting intoxicating herbal steam and evaporation of pure alcohol. With every alcoholic beverage, the elements have been combined and utilized to create something utterly different and transformative.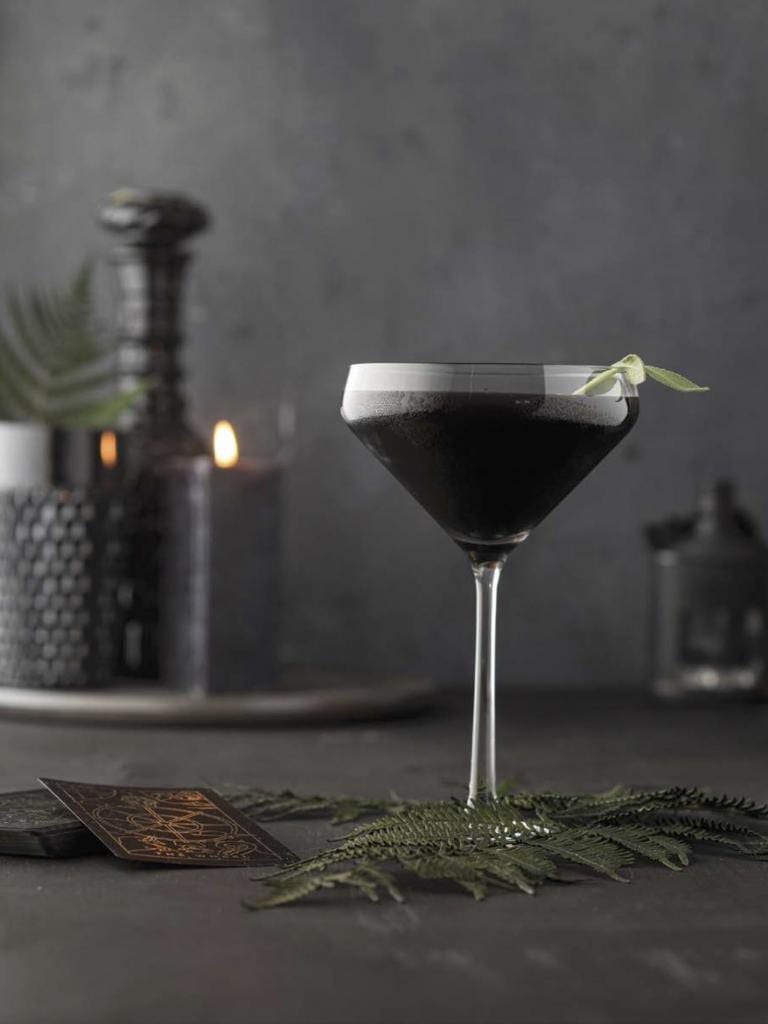 ——————
Persephone's Descent
With the turning of the season to fall, the Greek goddess Persephone begins her descent into the Underworld to reign as queen for the next six months. As she shrouds herself in the shadows of Hade's dark realm, witches explore and embrace their own shadow side during this season. This is a time to shed old skins and turn inward to discover your own truth. Utilizing Persephone's signature fruit, the pomegranate, this cocktail can invoke the insight and enchantment of the shadows. Replace tequila with mezcal for a smokier version of this drink.
Energies: Divination, Fertility, Beauty, Strength
SERVES 1
Black salt, to rim glass
2 tablespoons (1 ounce) silver tequila
1 tablespoon pomegranate liqueur
1 tablespoon pomegranate juice
1 1⁄2 tablespoons lime juice
1 tablespoon agave syrup
DIRECTIONS:
Rim a margarita glass with black salt. In a cocktail shaker, add tequila, pomegranate liqueur, pomegranate juice, lime juice, and agave syrup. Add ice and shake. Strain into pre- pared margarita glass.
Excerpted from WitchCraft Cocktails by Julia Halina Hadas. Copyright © 2020 by Simon & Schuster, Inc. Interior photographs by Harper Point Photography. Used by permission of the publisher. All rights reserved.