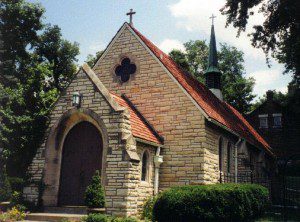 I confess that my daily routine has been completely whacked lately. I blame the Kansas City Royals' three extra-innings playoff games in a row, after which I'm so jacked up, it takes me awhile to come back down. My body doesn't seem to know what to do, so it just keeps trying to get me to lie down. I just woke up and it's telling me to go back to bed. I cannot. First comes breakfast with the kids.
I confess that in the course of my work, I often meet with people for breakfast. I am nearly always up and out of the house early on Tuesday, Wednesday and Thursday. Friday, Saturday, and Sunday I am up before dawn and out the door to the office to get a jump on writing long before the boys wake up. That leaves Monday morning as my one day to get up and be with my kids before school. My oldest sets an alarm for 7am so that he and his brother can get ready for school, and still have a half hour to mess around and play before they leave. I confess that I love this about them. They are pretty funny in the morning.
I confess that my goal in life (at the present time), is to learn how to work my schedule so that I can be home all morning on Saturday, if not all day. This means my sermon prep hours must be protected more diligently over the course of my week. Keeping a handle on my schedule is a work in progress. This has never been my strong suit.
I confess that I recently ran across a quote that haunts me about my own role as a father. Anne Sexton wrote, "It doesn't matter who my father was; it matters who I remember he was." Thank you for that little gem, Anne. That's a thought that will fester. I'm pretty sure what my kids will remember is that I was always working. I really hope they remember that We danced to loud music every night while taking showers, that we read every night before bedtime, that I coached their little league teams, and was almost always home for dinner. What I'm afraid is that they'll just remember I was never around when they woke up. Do all fathers wonder, in real time, if they are screwing up their own children? I know that fathers who are unceasingly confident about their own parenting, the ones who are sure they are always doing it right, they cause me to struggle with my commitment to nonviolence.
I confess that I'm heading up to the abbey today for a short retreat with the AMO (Associated Ministerial Order). This is a group of pastors and ministry leaders who have banded together for the purpose of soul-care, ordination, and theological conversation. It is a spiritual order (not a denomination), whose goal is to cultivate a healthy common life among pastors of all kinds.
The AMO is comprised of people who are committed to the contemplative life and practice of ministry. Most of us found that denominations offered theologically or polity based connectivity, but were not equipped to facilitate the kind of deep connection pastors need in order to do their job well over time.
The AMO meets together monthly for soul-care and we take two retreats together each year. We have a process for ordination which is focused more on cultivating Christian brother/sisterhood than merely granting the credential. And we are engaged in an ongoing and diverse conversation about theology and the practice of ministry. I was ordained by the AMO, and these are some of my most trusted friends in life and ministry.
On our fall retreat we usually try to engage an author or thought leader who can spur our imaginations for what it means to live a healthy life. Past guests have been author Robert Benson (A Good Life, Between the Dreaming and the Coming True) and Richard Rohr, although we had to go all the way to Albuquerque to see him.
This year our guest is Ian Cron, author of Chasing Francis, and Jesus, My Father, the CIA, and Me. I first met Ian a few years ago. It was the week following Easter Sunday–maybe the Monday after. My friend Mike King brought Ian into town and invited a bunch of friends who are involved in ministry, especially those who are drawn to the contemplative life, to a slow, contemplative, rich eucharist. We spent two hours in the tiny Pilgrim Chapel in Hyde Park, listening to God, listening to Ian, listening to each others, and in silence–listening to God.
I confess that the time we spent together that day is still paying dividends in my life. The season of Lent and Holy Week can take a lot out of a pastor. To take good time the next week to engage with someone like Ian was a real gift. Ian talked a lot about silence and the nature of the soul while he ran out quote, after profound quote by us, all of them talking about what it means to pursue a deep and rich life with God.
I confess that the one line Ian used that I remember went something like, "Sounds are like gnats on the back of a rhino. Silence is the rhino." I think you could say activity is quite similar to sound. I'm going to the abbey to chase the rhino.
Okay friends, that's my confession for today. The comment section below is here for you to make yours: