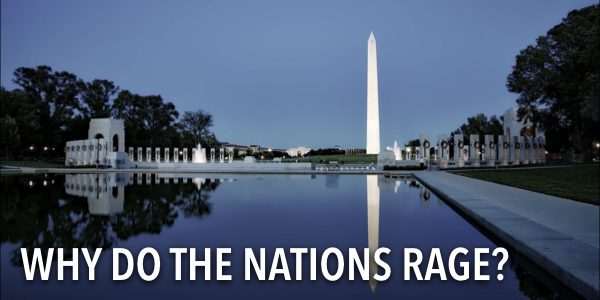 "So, I refuse to rage with our nation. I will get on with the hard work of loving my neighbor, loving my enemy, loving the poor and marginalized. I will not hate these poor, pathetic, and powerful white men. Their world is passing away. I will not hate my friends and family and neighbors who continue to be deceived. I will only pray for them and continue to pursue love. At least that's what I'm going to try and do. I think I need you to help me."
---
I'm trying to get to sermon prep on this Friday morning, but am so distracted by the events in Washington and the Bret Kavanaugh nomination to the SCOTUS. I'm not even watching the coverage or anything. I'm just carrying this heavy burden and can't sustain my thinking.
I've been getting some texts from people who care deeply about how we organize our common life together. Folks who are so deep down good in their souls, and just want so badly for us to be better than this. They are despondent.
I've also gotten a couple of texts from people I know, fellow survivors of sexual abuse, who are wrecked today. When you've been through something like this, the biggest fear when you start to talk about it, is that you will not be believed… not taken seriously… not offered comfort and the hand of peace. It's brutal. I think that's part of why I can't concentrate. You have a faulty memory … that's why this is happening. This fear is never far away.
I have no great words of consolation, so I'm simply sharing the three things I'm doing to get myself thru the morning:
1) "Jesus is Lord. Everything else is bullshit." –Stanley Hauerwas. I'm repeating this to myself over and over. Partly because it's profane, and so is this moment in our national life, so it feels appropriate (or at least makes me feel a little better). The second half of Hauerwas' statement is easy to believe. We can see it with our own eyes. The first half is a little more tricky. Yet, I see that too, every single day in this church and this neighborhood. God is making all things new through Christ. I don't just believe it. I know it to be true because I see it every day. Justice, mercy, goodness, equality, love, support for the vulnerable, the little ones, the abused and destitute … this is where history is headed & nothing can stand against it for long, especially not these pathetically unimaginative white men who rage in service of their own power. That's part of what it means to say Jesus is Lord. The BS can be insufferable, but it won't last.
2) I'm reading Psalm 2 over and over… several versions. The language is right for this day.
3) I'm listening to Rich Mullins' great riff on Psalm 2: While the Nations Rage. I'm pasting the lyrics below. Rich had so much hope for the church, and it really comes through in this song. I will continue to hope in the church like he did. When I look at what American evangelicalism has become, our pathetic idolatry, and the way we've prostituted ourselves to the GOP, I am disgusted. But, I am so proud to be part of Redemption Church & a people who are working every single day to not get mired in left/right or liberal/conservative foolishness… to get lost in loving people instead. I'm proud to be part of a ragamuffin church who throws their lot in w/the homeless, the immigrant, the strugglers… all the poor and powerless. This song helps me to have hope this morning. Rich will do the trick almost every time.
Who is the true church? They are the ones who love, while the nations rage.
So, I refuse to rage with our nation. I will get on with the hard work of loving my neighbor, loving my enemy, loving the poor and marginalized. I will not hate these poor, pathetic, and powerful white men. Their world is passing away. I will not hate my friends and family and neighbors who continue to be deceived. I will only pray for them and continue to pursue love. At least that's what I'm going to try and do. I think I need you to help me.
[Two short production notes: 1) Reed Arvin should be fined or sanctioned in some official way for the horrific snare drum tone on this track. It's seriously awful, so I apologize for that. 2) As horrible as the snare drum sound is, the bass playing by Jimmie Lee Sloas is nothing short of brilliant. Sloas, I've never met you, but you are a freak, sir. A genuine freak. The Dogs of Peace were incredibly cool, & the bass track on this R. Mullins song is genius. I'm grateful for your talent, man.]
Verse 1
Why do the nations rage?
Why do they plot and scheme?
Their bullets can't stop the prayers we pray
In the name of the Prince of Peace
We walk in faith and remember long ago
How they killed Him and then how on the third day He arose
Well, things may look bad, & things may look grim
But all these things must pass except the things that are of Him

Chorus
Where are the nails that pierced His hands?
Well the nails have turned to rust
But behold the Man
He is risen, & He reigns
In the hearts of the children
Rising up in His name
Where are the thorns that drew His blood?

Well, the thorns have turned to dust
But not so the love
He has given; No, it remains
In the hearts of the children
Who will love while the nations rage

Verse 2
The Lord in Heaven laughs
He knows what is to come
While all the chiefs of state plan their big attacks
Against His anointed One
The Church of God she will not bend her knees
To the gods of this world though they promise her peace
She stands her ground
Stands firm on the Rock
Watch their walls tumble down when she lives out His love

Chorus