"Brothers and sisters: We hold this treasure in earthen vessels… always carrying about in the body the dying of Jesus, so that the life of Jesus may also be manifested in our body."

— from the daily readings for today.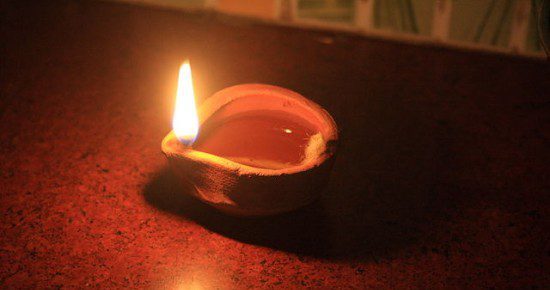 There's a spot on my right leg that's been complaining since the day, a couple weeks ago, when I decided to swim 400m in one go, despite months of being mostly sedentary. I was kind of sore the next day, which I expected, but that passed fairly quickly. However, every day or two since, I've had this twinging in my thigh, just painful enough to be distracting.
It doesn't worry me. I'm fairly confident it, too, will pass. My brain doesn't always function as well as I'd like, but the rest of my body is rarely sick. I have the arrogant complacency of the generally healthy.
But, for now, that twinge is my reminder to remember and pray for those in chronic pain, who spend every day bearing hurts in muscle and sinew and flesh and bone that don't pass, that fluctuate but don't resolve. It's my reminder that there are those for whom physical pain is the constant background noise against which the rest of life is set.
Life is pain, Highness. Anyone who tells you differently is selling something.

– Princess Bride
I've gotten off lightly in the matter of physical pain, but I've known and borne other kinds of suffering.
There are varieties of Christian thought, secular aspiration, and new age "spirituality" that treat suffering as a defect, as evidence of insufficient faith.
If what you send out comes back to you, as per the Oprah-approved "The Secret," then my friends who suffer chronic pain must be sending a lot of pain out into the world. If sufficient faith can bring about healing, then they are all apostate. If "the good life" is one of comfort and fulfilled desires, then my suffering friends's lives cannot be good.
Theists are often confronted with the "problem of pain," the question of why a good God would allow suffering. But pain is a problem that confronts all belief systems in a much more immediate way, from atheism to Buddhism to Christianity: What to make of pain? Can pain have purpose and meaning? And if it doesn't, what am I to do with it?
The answers vary. Avoid it. Tolerate it. Transcend it. Detach from it. End it in any way you can, including suicide.
Enter into it and be transformed by it.
It comforts me that Scripture doesn't promise us comfort.
My Catholic faith doesn't shy away from pain.
Pain is an evil caused by the brokenness of the world, a privation of the good originally intended for us. But in Christ, that pain is caught up and redeemed. These fragile, earthen vessels, these bodies, show forth–even in our cracks, our pain–the life of Christ.
Our earthen vessels are broken. But it is our brokenness that opens the door for the light to come in–and to shine out.
Our constantly dying, ailing bodies are a communion with Christ's suffering, but also a sign of the hope of resurrection with Him.
There's a mystery here, and I know that sometimes there's little enough comfort in mystery. I don't pretend that what I have written today can lighten the burden my suffering friends carry. I can only unite my little pains to the Crucifixion and pray that, while we are perplexed, we will not be driven to despair.
And I can pray that we will find each other at last in Christ's presence, on the day when all suffering shall cease.
Second Letter to the Corinthians 4:7-15.

Brothers and sisters: We hold this treasure in earthen vessels, that the surpassing power may be of God and not from us.
We are afflicted in every way, but not constrained;
perplexed, but not driven to despair;
persecuted, but not abandoned;


struck down, but not destroyed;
always carrying about in the body the dying of Jesus,
so that the life of Jesus may also be manifested in our body.
For we who live are constantly being given up to death for the sake of Jesus, so that the life of Jesus may be manifested in our mortal flesh.
So death is at work in us, but life in you.
Since, then, we have the same spirit of faith, according to what is written, "I believed, therefore I spoke," we too believe and therefore speak,
knowing that the one who raised the Lord Jesus will raise us also with Jesus and place us with you in his presence.
Everything indeed is for you, so that the grace bestowed in abundance on more and more people may cause the thanksgiving to overflow for the glory of God.
Image by Arne Hückelheim, CC BY-SA 3.0, https://commons.wikimedia.org/w/index.php?curid=12395909