The answer is yes, and I've got the book to prove it.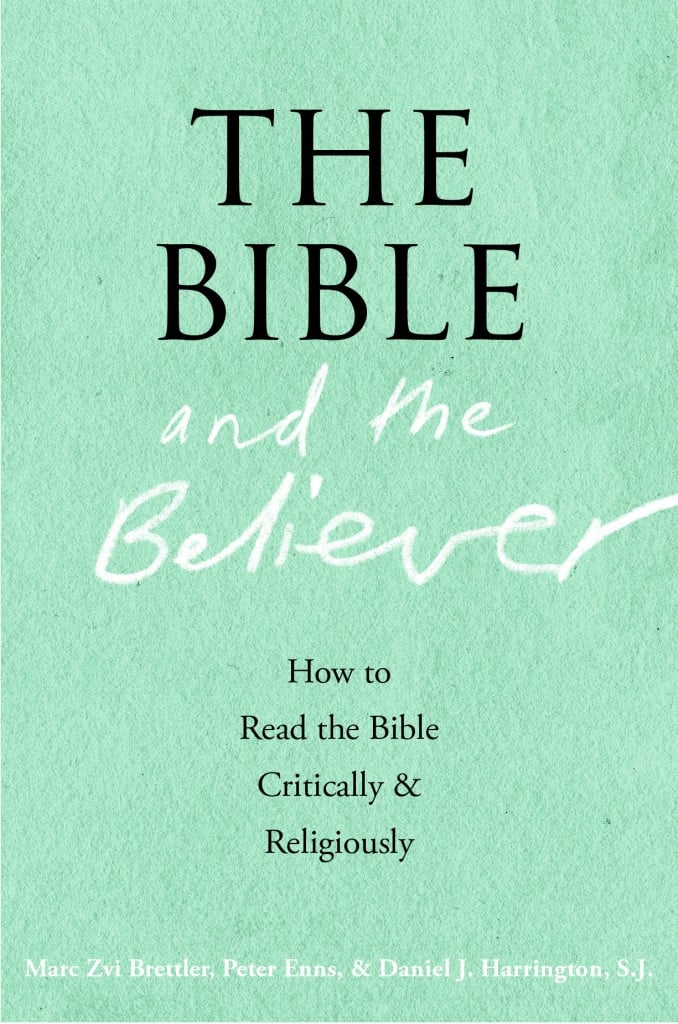 Well, actually, I don't have it yet, and neither do you. The book is not coming out until October (Oxford University Press). But at least I have the cover. I also have the PDF page proofs, but I won't let you people get your mitts on that quite yet.
This book originated in a symposium sponsored by the Jewish Studies Program at the University of Pennsylvania on October 25, 2010. The topic was "The Challenge of Reading the Bible Today: Can the Bible Be Read Both Critically and Religiously? Jewish, Catholic, and Protestant Perspectives." Professors Jeffrey Tigay and Beth Wenger invited Marc Brettler (Brandeis University), Dan Harrington (Boston College), and your's truly to share how we look at this issue from the perspectives of our faith traditions.
(I had a tough assignment. YOU try explaining to a non-Protestant audience what "Protestants" think about anything, let alone the BIble and criticism.)
The audience, several hundred students and community members, asked probing questions, which convinced us that our topic was worthy of publication. Over dinner we decided to do just that.
I will blog more about the book in the fall, but here is the table of contents.
Preface vii
Introduction: The Historical-Critical Reading of the
Hebrew Bible/Old Testament 3
1. My Bible: A Jew's Perspective,—Marc Zvi Brettler 21
Response by Daniel J. Harrington, S.J. 66
Response by Peter Enns 72
2. Reading the Bible Critically and Religiously:
Catholic Perspectives,—Daniel J. Harrington, S.J. 80
Response by Peter Enns 113
Response by Marc Zvi Brettler 118
3. Protestantism and Biblical Criticism: One Perspective
on a Difficult Dialogue,—Peter Enns 126
Response by Marc Zvi Brettler 161
Response by Daniel J. Harrington, S.J. 166
Postscript 174
Notes 177
Glossary 195
Index 201