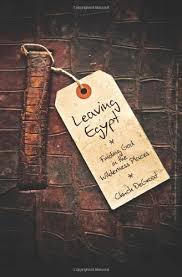 Today's post is by Dr. Chuck DeGroat, the first of 2 posts entitled Reformed and Contemplative: Discovering Both 16th Century Reformations.
And I'll bet you thought there was only one.
DeGroat is the author of Leaving Egypt: Finding God in the Wilderness Places, and c
o-founder and senior fellow at the Newbigin House of Studies, a partnership between City Church San Francisco (where he has served as a teaching pastor) and Western Theological Seminary (where he is Associate Professor of Pastoral Care and Counseling) . He has also served as a professor and Director of Spiritual Formation at Reformed Theological Seminary (Orlando). His forthcoming book is The Toughest People to Love (Eerdmans, Spring 2014).
**************************
I spent the summer of 1997 trying to prove myself.
I'd been accepted into a graduate studies program at Oxford University, where for six weeks I'd research, write, and sleep in-between.  I was a young, Reformed wanna-be scholar – convinced of grace, but full of exhausting, performance-anxiety – hopeful that this six weeks would prove to my two professors that I could pass muster in a Ph.D. program.  But one of those gatekeepers would teach me about grace in an unexpected way.
Alistair McGrath is regarded as a leading Reformed theologian, and it was Prof. McGrath who taught the Christian Spirituality course I'd need to ace.  I looked for opportunities to raise my hand in order to share some profound insight I had, but McGrath was not in 'dialogue' form that summer.
No, I remember his lectures as monologues, painlessly long and beautifully reflective monologues about life, grace, and self-revelation, with wonderfully read passages from Reformation heroes like Luther and Calvin, as well as Teresa of Avila and John of the Cross.
If you just did a double take, imagine the experience in-the-flesh as a renowned Reformed scholar taught grace and union with Christ from a couple of Catholics.
The first leap, for me, was to believe that 16th century Catholics could teach me anything.  After all, hadn't they produced the Council of Trent?
However, as I'd learn, Teresa and John were far from the controversies in Geneva and Heidelberg.  In fact, they too were under attack and on the run for their own Reforms among the Carmelites in Spain.  And the themes they'd highlight – unmerited grace, union with Christ, a recovery of Scripture for laypeople – all stirred a growing curiosity for these so-called contemplatives.
Raised in the Dutch Reformed tradition, I grew up with one clear narrative – Catholics believe in salvation by grace + works, while Calvinists believe in grace alone.  The 5 sola's of the Protestant Reformation were, for me, a battle cry echoing into the present, where Catholics continue to convince folks that they need to do stuff to prove themselves to God.
That summer, a young Calvinist named Chuck DeGroat, exhausted from a summer of performing for my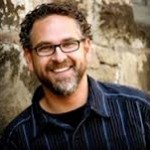 academic gatekeepers, discovered grace in the Spanish Mystics.
Tomorrow, I'll share what happened next, and what continues to happen as grace only deepens.