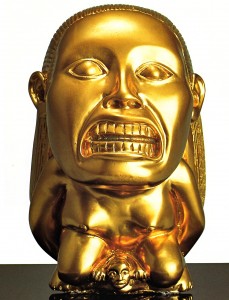 Today's daily meditation in Living Faith is one of mine. The reading is:
Our God is in heaven;
whatever he wills, he does.
Their idols are silver and gold,
the handiwork of men.

— Psalm 115:3-4
Here's a bit of my reflection:
Any time we put some material desire ahead of God's will, we are worshiping an idol. If I'll do anything to get a big house, I'm making worldly success an idol. If I let someone else be blamed for my mistake, I'm making my reputation an idol.

But we can return at any moment.
Please read my full reflection here.