Seriously, Pope Francis' natural impulses just always seem to be humble, playful, loving. This past weekend, as part of the Year of Faith celebrations, there was an event with a bunch of children on stage with the pope. When one little boy wouldn't leave and seemed fascinated with Pope Francis, several cardinals tried at different points to usher him off, but Francis seemed delighted. Above is a video of some of the interactions.
But my favorite moment by far (unfortunately not in the video), is this: when the pope began his speech at the podium and the boy wouldn't leave his side, Francis came up with a way to keep the boy entertained. He sat the little boy on the papal throne!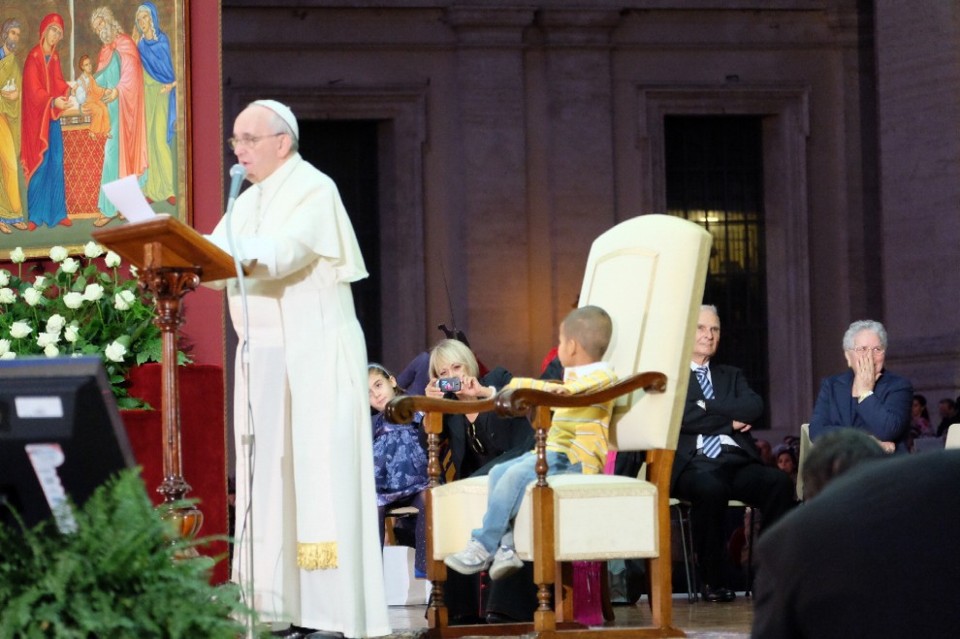 Adorable!! And the little boy too.