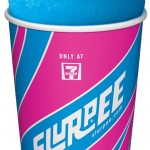 I recently wrote about freedom of speech and the pro-life movement. It seems to me that we have a substantial threat to our democracy when pro-lifers are not allowed to speak about their beliefs, when a rational conversation about a controversial topic won't be heard.
Well, it turns out that freedom of speech is at issue in another pro-life sector. Today the US District Court for the District of Maryland ruled that the city of Baltimore's ordinance requiring pregnancy resource centers to list the services that they don't provide, namely abortion, violates the right to freedom of speech of PRCs. As such, the Court determined that the ordinance is unenforceable.
Here's a tip: PRCs don't change your oil, do your dry cleaning, or have a slurpee machine either. But they will support you in your pregnancy. When you go to Starbucks, you can get a coffee or some other food treat; but don't expect them to take that nasty mole off your back even if the Starbucks sign doesn't say that it won't take the mole off your back. And, oh, Planned Parenthood doesn't offer mani/pedis, or parenthood for that matter.
I've posted the decisionhere.