I'm not against a rational argument in favor of same-sex relations. Rational discussions force us all to better understand our own convictions and those of others.
That said, a rational conversation needs to use objective, not imagined, facts.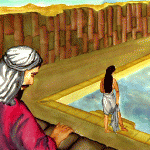 Thiscommentaryfrom Diogenes makes the point in a brilliantly sardonic way. Maybe I just needed to laugh, but I found it hilarious. Hope you enjoy regardless of your perspective on same-sex relations.