A few weeks ago, I wrote a short post here about the graveyard that abuts the property on which our small townhome/apartment development was built. Every time I visit these strangers, I realize how much I want to visit the graves of my own family members. Some are buried in a swampy Jewish cemetery in south Florida. Some are in New York. And some are buried in Peoria, Illinois.
My grandmother, Leah Cohen Marks, was found dead in her tiny tw0-bedroom home on Independence Avenue in Peoria on July 4, 1978. She'd emigrated from Russia during the pogroms that escorted Jews by bayonet out of the country in which they'd been living for generations. Though that thin network of having someone already in place in this land with its golden streets and promise of security, Leah, then a few other family members, found their way to Central Illinois through that immigrant network of "I have a cousin who can get you work in Peoria". There were few other Jews in the small city, but she married a Jewish junk merchant named Jacob Markowsky who'd made his way to the town a few years earlier. The pair had one son, my dad.
She was an active part of my life throughout my childhood. My mom used to roll her eyes when Leah came to visit and grumble,  "She's spoiling you!" Now I understand that her small gifts and undivided attention and complete adoration weren't "spoiling" – they were marks of her love.
She may have passed a couple of days earlier, as she was a widow who lived alone, but we all found out she died on July 4, 1978, which happened to be my 19th birthday. Her husband had died 9 years earlier. But they found her lifeless remains in her small house in Independence Avenue on Independence Day. I remember her death – and all she poured into my life – each year on my birthday, and lots of days in between. She taught me what it means to be a grandmother, committed to find ways to love her grandchildren in the midst of complicated family dynamics and stress-fractured relationships among the adults surrounding those kids.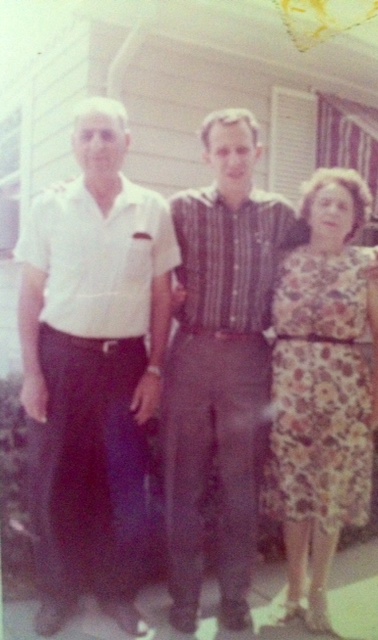 For my birthday this year, I wanted to go visit my grandparents' graves. Bill and I made the 3 hour drive to Peoria on a near-whim, and hunted down the tiny, fairly obscure Jewish cemetery that contains the remains of many names familiar from my childhood visits to see my grandmother.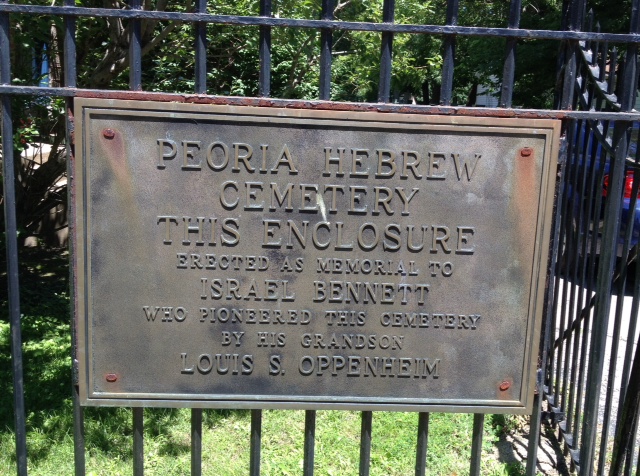 We began walking the small cemetery, reading names and noting that some of the graves had had a lot of visitors. (To learn more about the custom of leaving a stone on a grave marker, click here.)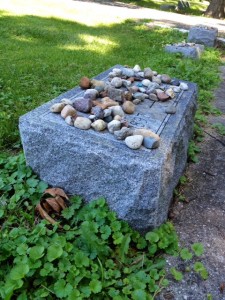 We saw a few Cohen graves, cousins and aunts and uncles, names and shadows from my childhood. And we saw some Markowsky names, along with some Marks names. (Part of the extended family during World War II decided to try to Anglicize the name in an attempt not to stand out so much in a sea of Gentiles in Peoria. Markowsky, Marks and Cohens – they all stood out.)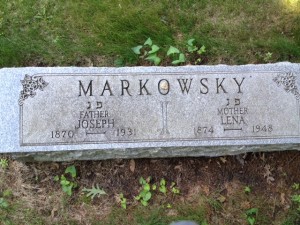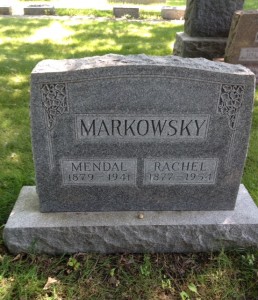 At last, we found my grandparents' graves.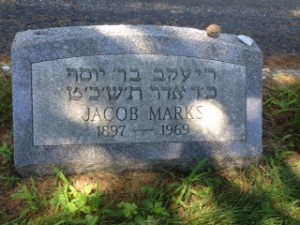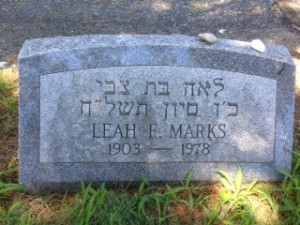 Bill and I carefully placed the stones we brought with us, and I read the portions of Psalm 119 that corresponded with the first letters of their Hebrew first names, a traditional way in which some Jewish people commemorate a graveside visit.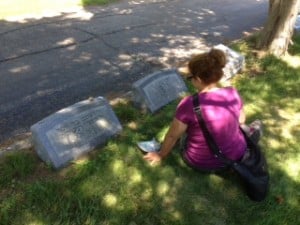 I came to say with stone and prayer that I've never forgotten my grandparents, and to praise my everlasting, holy God with Psalm 119:73-80 and 89-96.
And I came to grieve.
It was one of the best birthdays I've ever had.