We've underestimated the presence of grace among us. We've built up a callus over it with our cynicism and the religious certainties that render us incapable of being surprised. 

If we're to wait, we must relearn the extravagance of grace. – Sue Monk Kidd
I've been blogging my way through Sue Monk Kidd's 1990 book about midlife, When The Heart Waits: Spiritual Direction For Life's Sacred Questions. Click here to read earlier posts in the series.
This chapter focuses on getting and staying still when our instincts tell us to do something – anything to put an end to the disorientation of this life transition. A gripe: though she uses some big terms like 'Divine center' and 'grace', she offers only cursory explanations of these terms, which can leave some readers with the task of filling in the blanks. Certainly it is possible to infer meaning from context, but these concepts are too big not to clarify her use of them. The mushy, vague spiritual language in the first few pages of this chapter left me a little disoriented.
Thankfully, her focus becomes somewhat tighter as she unfolds the notion of cocooning with God through waiting prayer. Citing Eugene Peterson, Kidd explains that waiting is the opposite of the kinds of intercessory or imprecatory prayers we learn to pray. While essential, these prayers can work against being still and learning afresh that God is God: "We place ourselves in postures of the heart, in the stillness that enables us to become aware of what God is doing so we can gradually say yes to it with our whole being."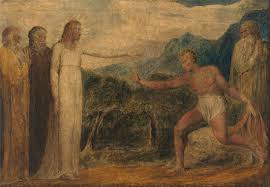 The value in this chapter for me was in her exposition of what the prayer of stillness is like. Kidd notes this kind of prayer is a posture, not a pile of words. It can be found in three examples of sitting described in the Bible:
Mary sitting at the feet of Jesus (see Luke 10:39) – quieting yourself in order to attend to God
Sitting while Jesus prays (Garden of Gethsemene, Mark 14:32) – resting with God in order to allow him to do the work of restoration and replenishment
Blind Bartimaeus sitting alongside the road (Mark 10:46-52) – learning to open our clenched fists in order to express dependence and receive what we didn't earn (grace!)
I have a friend who lives with Jesus in a gracious, light-filled old house. The TV is in the basement, so it takes work to get down there to watch it. There are piles of books everywhere. She'll occasionally have worship music or perhaps a sermon playing on the radio, but she is just as likely to let the house's silence be her soundtrack.
Some of our prayer times in this space have been blessedly empty of words. We will sit in silence together for a long, long time before either of us ever utters a syllable. I'll be honest – I fight the temptation to fill that space with my own concerns or even quoted Scripture. I've learned that if I let it ride long enough, the temptation passes me by and I simply sit in the presence of God with my friend. When at last one or the other of us begins to pray aloud, the sound of the words can sometimes be a little unsettling. They kind of feel like awkward tourists clambering with their guidebooks and cameras into a holy site. Our expressions of concern and praise are welcomed by our loving heavenly Father, just as we've already been without saying a word. This experience of praying with my friend in a Quaker-way has given me a vivid image of the prayer of stillness.
Kidd is talking about more than just a prayer time here. She is talking about a determination to not use our words or actions to hack out of the uncomfortable cocoon of transition. We may be there for a long, long time, but not a second is wasted. The waste comes when we try to make something happen in our lives. Creation only happened when the eternal God spoke it into being. That truth applies here as well: we can not hasten the purpose for the second half of our lives by wrestling it into reality. It happens when we stop trying to make it happen, and instead sit at the feet of Jesus, our beggar's hands extended, and let him pray for us.
Does it feel strange to sit before God without words? Why or why not? 
Image via Creative Commons Search 2.0/Wikimedia