I'm a sucker for Top Ten and Best Of lists at this time of year. Just for fun, here's my own list of media favorites from the past year:
Netflix binge-watch favorites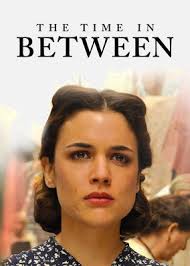 Bloodline – This Netflix original series was slow going for the first couple of episodes, but the simmering anger in the performance of Ben Mendelsohn as his family's prodigal on steroids kept me hooked. Season 2 is scheduled for release in 2016. Can't wait to see where they take this family's story next.
The Time In Between – This riveting series from Spain followed the story of a seamstress-turned-spy in the years leading up to World War II.
Monarchy – Historian David Starkey `splained the fascinating story of the British monarchy.
Big screen favorites
I think I've seen almost every big screen kids movie this year except for the widely-panned Pan. I don't go to the theater to see many grown-up movies, but these two animated features stood out for me this year:
Inside Out – This Pixar film about emotions was fun and colorful for kids, but the content spoke to viewers of all ages, including this grandma.
The Good Dinosaur – Though this film received "just OK" reviews, this story about family and friendship resonated with my grandsons and I.
Fave TV shows
I do watch a good amount of TV – mostly in the form of comforting background programming on HGTV and the Food Network, along with discomforting news on CNN.
Downton Abbey – Soapy and addictive. And a whole lot of us are hooked – at least, we will be through the final season's airing on PBS beginning next month.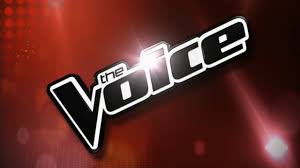 The Voice – The positive tone and blind audition process for stage one of this competition show keeps me tuning in.
Fixer Upper – HGTV's husband-wife duo Chip and Joanna Gaines remodel/decorate show is a cut above the usual HGTV far because of the wonderful, playful relationship between the pair.
The Tonight Show – The talented Jimmy Fallon is a combination super-fun little brother and best party-giver in your college dorm, times a hundred. When I'm in the mood for a slightly more cerebral form of silliness, with a more political edge, I tune in to Stephen Colbert's The Late Show. His interview with Joe Biden this year was one of the most unexpectedly profound conversations I've ever witnessed on the small screen.
Good Books
A lot of my reading this year was focused on research for a book I was writing (releasing next summer) and texts for a couple of seminary classes. I did manage to squeeze in a few other books this year. My favorites included:
Somewhere Safe With Somebody Good by Jan Karon – I am always happy to visit Mitford and discover what's happening in Father Tim's life.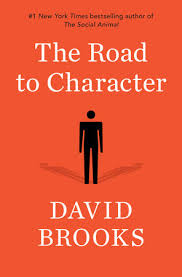 Lessons In Belonging From A Church-Going Commitment Phobe by Erin Lane – The title of this memoir tells the story of the ongoing struggle to find a place in the body of Christ.
The Road To Character by David Brooks – NY Times Columnist David Brooks examines moral character formation by looking at the story of a variety of illustrative snapshots of individuals providing both positive and negative examples including church father Augustine, organizer Bayard Rustin, General George Marshall, novelist George Eliot, and quarterback Johnny Unitas. 
Foundational Blogs
I'm grateful to have this space to share my thoughts and questions with you, my readers. (Thank you!) And I'm grateful to be a contributing writer at Christianity Today's Her.meneutics blog, a place to hear the voices of so many smart writers willing to wrestle with issues at the intersection of faith and culture.  Here are a few of my other "must read" stops in the blogosphere.
Jesus Creed – Scot McKnight has been my professor for two classes at Northern Seminary, and over the years, has shared some of my blog posts at his site. His blog has been for me an important place to consider theology, church life, and a variety of other topics from the Cubs to coffee. He models gracious engagement and has created a place where thoughtful, civil discussion is the rule in the comments section.
Cerulean Sanctum – Dan Edelen's prophetic insights about the modern church are well worth your time and contemplation.
The Wartburg Watch – I wrote this summer about my appreciation for certain kinds of watchdog blogs, who have done the body of Christ a great service in exposing and documenting abusive church leadership in the Evangelical community.
Podcasts
This American Life – The cornerstone of my podcast listening experiences. Ira Glass and team continue to offer compelling storytelling in almost every episode.
Serial – A spin-off of This American Life, Serial tapped into that same hunger for long-form story that feeds our binge-watching habits.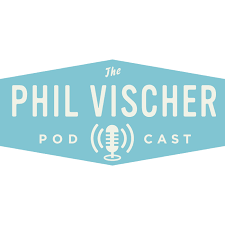 Freakonomics – Another NPR offering, this entertaining series from the authors of the best-selling book Freakonomics uses economic theory to explore the underside of topics ranging from whether expensive wine tastes better to re-learning to think like a child.
Phil Vischer Podcast – The guy behind Veggie Tales is joined by Skye Jethani and Christian Taylor for a smart, funny look at church life, media, and pop culture. Occasional guests, but my favorite shows feature the freewheeling conversation between Skye, Christian, and Phil.
Everyday Prayer – This new podcast from Lori Neff, formerly of Moody Broadcasting's Midday Connection, guides listeners through a short contemplative prayer exercise. I don't know if its a compliment to the host or a commentary on my life, but I have fallen asleep in peace every time I've listened to an episode in bed.
What's on your list of favorites this year?