I love a long conversation over coffee with a friend. Before I was old enough to drink coffee, books were my favorite conversation partners and most trusted friends. They still hold a prime spot in my heart. The not-so-good ones give me food for thought, if only to remind me to do something different in my own writing. Good books educate, provoke, or inspire. Great ones do all three.
The long weeks of illness combined with the shut-in-life that is late winter in Chicago gave me plenty of reading time. Plus, three writing friends all launched books into this world. And I came home from the Festival of Faith and Writing (FFW) with an armload of new reads. I'm sharing my current "just read, currently reading, plan to read" list below.
And I love to know what others are reading or have in their "to read" stack (because I am always looking for new friends). Please feel free to share your current list(s) in the comments section below!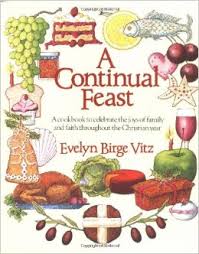 A Continual Feast by Evelyn Birge Vitz (Harper & Row, 1985) – Reading
This lovely volume is part cookbook, part church history, and part invitation to living your liturgy at your own dining table in the company of family and friends. This book offers recipes from across Europe to highlight and celebrate the Christian year, and in the process, help us experience the story in new ways. (HT Kelli Trujillo)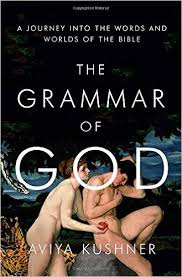 The Grammar of God: A Journey Into The Words and Worlds Of The Bible by Aviya Kushner (Spiegel & Grau, 2015) – Read
I loved this book so much I ordered a copy as soon as I finished reading it to gift to a friend who teaches Hebrew. I wish I could give about 20 more copies away to Bible teachers and students I know. I think they'd enjoy the volume as much as I did. Kushner invites readers into the riches of biblical Hebrew and the art of translation. This could be deadly boring subject matter, but Kushner's interweaving of her own story and her depth of engagement with the richness of the living language of Scripture transformed the rich information into lively, compelling prose. (Thank you for this one, Don Pape!)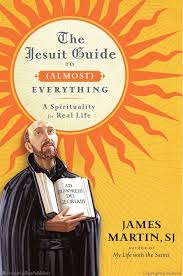 The Jesuit Guide To (Almost) Everything: A Spirituality For Real Life by James Martin, S.J. (HarperOne, 2012) – Reading
Martin is the editor of the magazine America and a winsome writer who translates Ignatian spiritual practice into this user-friendly, accessible and readable volume. "Readable" might be the wrong word, as this book begs to be re-read more than once. His honesty and humor combine with wisdom that's emerged from years of practice. I'm nearly done with this book, and don't plan to shelve or box it any time soon. It's the kind of volume I'll reference again and again.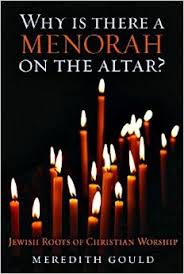 Why Is There A Menorah On The Altar? The Jewish Roots Of Christian Worship by Meredith Gould, Ph.D. (Seabury, 2009) – Plan To Read
I was tickled to meet Meredith "in real life" at the FFW earlier this month. We somehow connected on Twitter a few years ago (which is a lifetime in internet years), and discovered we shared both Jewish heritage, a connection to Jesus, and a penchant for asking questions. I'm looking forward to reading her insights on a subject near and dear to my own heart!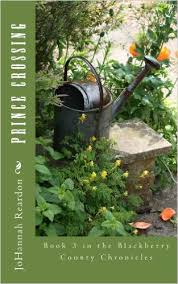 Prince Crossing (The Blackberry Chronicles, Book 3) by Johannah Reardon (Amazon Digital, 2011) – Read
I don't read much fiction, but a few weeks ago when I was very sick, I couldn't take one more moment of zombie TV watching. This sweet story was a perfect, comforting escape from my own circumstances. Though it was the third book in a series, I didn't have any trouble orienting myself to the characters or setting, and I enjoyed Reardon's take on the story of a city girl who had to figure out how to live and thrive as a pastor's wife in an insular small town.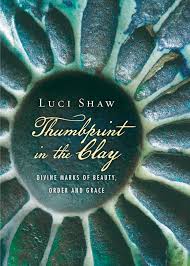 Thumbprint in the Clay: Divine Marks of Beauty, Order and Grace by Luci Shaw (InterVarsity Press, 2016) – Plan To Read
I attended a gathering at FFW sponsored by The Well, Intervarsity's outreach to women in grad school and beyond. When they gifted each of us in attendance with a book by the shimmering Luci Shaw, I knew I was among some of my people. Shaw's poetic voice has been used by God through the years to help me see beyond what is before me, and and I have every reason to believe this book holds some lovely new vistas for me in its words.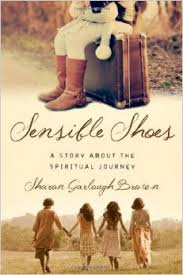 Sensible Shoes: A Story About The Spiritual Journey by Sharon Garlough Brown (InterVarsity Press, 2013) – Plan To Read
Several unconnected people I respect have commended this book about spiritual formation to me. I bought it at FFW, and look forward to reading it – and perhaps the next book in her series, entitled Two Steps Forward: A Story of Persevering In Hope.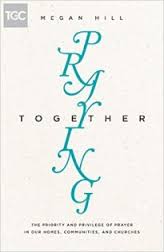 Praying Together: The Priority and Privilege of Prayer In Our Homes, Communities and Churches by Megan Hill (Crossway, 2016) – Plan To Read
I've gotten to know Megan as she's a fellow contributor to the Christianity Today Her.meneutics blog, and have been deeply impressed by her wisdom and her deep commitment to prayer. She has lived what she advocates in this important book – prayer is not only a solo spiritual discipline, but has a rich (and largely untapped) corporate dimension to it.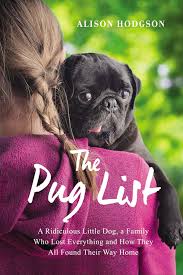 The Pug List: A Ridiculous Little Dog, a Family Who Lost Everything, and How They All Found Their Way Home by Alison Hogsdon (Zondervan, 2016) – Read
After an arsonist torched their house, the Hogsdon family had to rebuild not only their home, but their lives. Their story about the effect of trauma and the nature of resilience would make a great read, but when you add in the tale of youngest daughter Eden's quest to get a dog – not just any dog, but a black Pug – the story becomes a memorable page-turner. Hogsdon's warmth and honesty let us all into the messy journey into learning how to live life after an unimaginable tragedy.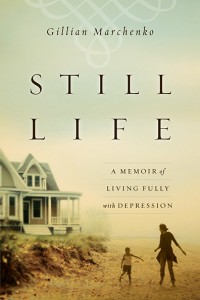 Still Life: A Memoir Of Living Fully With Depression by Gillian Marchenko (InterVarsity Press, 2016)
Still Life: A Memoir Of Living Fully With Depression by Gillian Marchenko (InterVarsity Press, 2016)
I've experienced two bouts of clinical depression during the last decade. As a result, I'm really looking forward to reading Marchenko's account of learning to deal with depression in the same way she would deal with physical illness. She also writes about the battle to hang on to her faith in the darkness, only to discover the ways in which she is being held by God, her family, and her community.
What's in your stack?