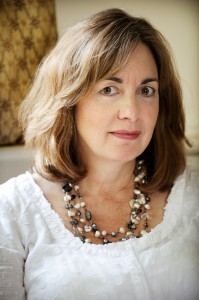 Hello and welcome! I began writing Planetary Energies in 2002, as an email newsletter that was sent out initially to friends and clients. People passed it on and before long the mailing list became too big for me to handle. By then blogs were happening, so I transferred to a blog at planetary energies.net, which has now found a lovely home at Patheos.com.
Planetary Energies began as an exploration of current astrology and the eight festivals of the solar calendar (Imbolc, Beltane etc) and their link with religious festivals of all denominations. Now in between these major festivals I write about whatever strikes me as interesting and noteworthy in astrology, particularly with how it relates to our collective experience. One of the aspects of writing this blog that I particularly enjoy is how readers share their own situation and how they feel this is reflected in the astrology of the time, and how this perspective helps them make sense of changes and complexity.
My interest in astrology began when I was at university and a friend loaned me her copy of Linda Goodman's Sun Signs. We had a lot of fun trying to understand our boyfriends via astrology, but somewhere in the midst of all that laughing and messing about I realized there was a depth to this rich symbolism that might bring me something useful if I could understand it. Thus began a period of study and application that has persisted for 35 years. I taught myself to draw up charts and people started asking me for readings. I did some but didn't feel mature enough to handle the big questions people ask when they come to an astrologer, and I had other fish to fry, studying and practicing psychotherapy and Chinese medicine, (neither of which are exactly lightweight, but I had more direction and support in these fields) and writing books on other topics. I was also conflicted about being public as an astrologer and really wanted a more acceptable career! But over time I came to realize that here was a system for mapping experience that was both poetic and practical. When skilfully interpreted, this cyclical and ever-changing map of the sky acts as a profound mirror for our lives on earth.
I began practicing professionally as an astrologer in 1994 and since then I've lectured on astrology in the UK, France, and the US, and been published in The Mountain Astrologer, widely recognized as the best astrology magazine in the world. I weave many influences into my astrology writing and my consulting work with individuals and couples, including indigenous nature-based spirituality, world religious traditions, and transpersonal and process-oriented psychology.
For information on my books, teaching schedule and astrological consultations please visit my web site, laraowen.com. Also, do check out my other Patheos blog on general spiritual topics at A Spiritual Life.