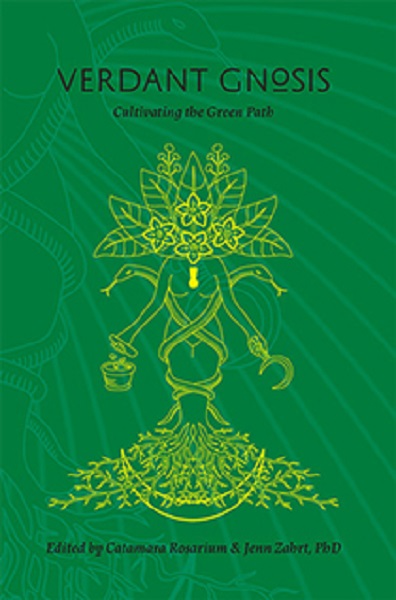 Verdant Gnosis: Cultivating the Green Path
Edited by Catamara Rosarium, Marcus McCoy, and Jenn Zahrt, PhD.
Viridis Genii Symposium
Verdant Gnosis is a collection of essays and articles from presenters at the Viridis Genii Symposium, which is a yearly gathering of magical practitioners, alchemists, ethnobotanists and anyone interested in learning more about working with the spirits of the Green Realm. The annual Symposium is centered around herbal magic and esotericism, offering a multidisciplinary approach to the study of plants from a magical perspective. Keynote speakers deliver lectures and hold workshops on topics like; herbal alchemy, wortcunning, ritual practice, and indigenous traditional plant wisdom. It is from these workshops that many of these essays derive. The presenters with varying degrees of experience and a wide area of expertise present the reader with fresh ideas and new concepts developed by woking one-on-one with specific plants. Many of the presenters have dedicated years to this area of study, and through solitary congress with these spirits they have returned with new information on these traditional plant allies.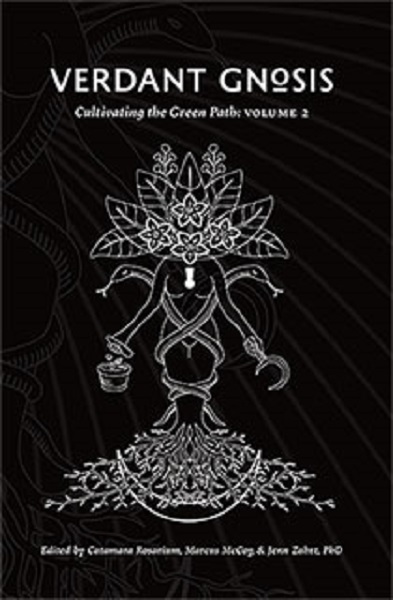 Volumes 1 and 2 of the Verdant Gnosis series are made up of selections from international authorities on the "Green Way" including plant alchemists, shamanic herb-masters and bioregional animists. For example, the well-known writer Daniel Schulke, whose contribution is titled, "Transmission of Esoteric Plant Knowledge in the 20th Century". Another prominent folk magician and lecturer, Corinne Boyer, writes about trees of death and dying in "Funerary Trees: Folklore and Practices in Grief and Mourning". Volume 2 is made complete with Urtica Dioica's essay "On the importance of keeping a poison garden."
Revelore Press
Both of these books were edited by Catamara Rosarium founder of the Viridis Genii Symposium and Esoteric Book Conference. Rosarium is a master herbalist, and proprietor of the perfumery Rosarium Blends. It was also edited by Marcus McCoy, a bioregional animist, author, and artist at the House of Orpheus. Finally, Dr. Jenn Zahrt, who along with the others, runs and edits for Rubedo Press. Zahrt has written pieces for many other publications, including work for Three Hands Press, CLAVIS, and the journals Culture and Cosmos.
"Revelore" is a neologism composed of the phrase "revel in lore," referring to the ecstasy of gnosis and sparking that joy in others. The vision for the press is to publish works that bring something profound to our experience of narrative in all its forms (even nonlinguistic) and establish a supportive community to allow this work to grow and morph as we grow together.
**Two more volumes of Verdant Gnosis have appeared since this post was originally written, and a fifth volume is in production.
**This article was updated on December 29th, 2018