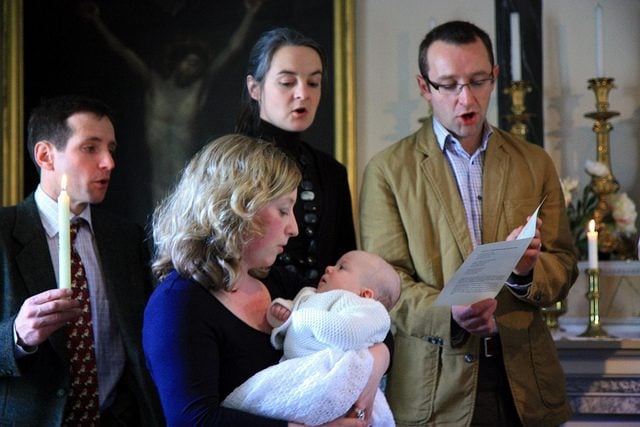 Kids don't grow up singing hymns anymore.
For those of us who are people of Christian faith, that simply can't be okay.
My experience is that when kids do learn hymns, they tend to be one or two of a small group of gospel hymns. That's better than nothing, but gospel hymns tend to be heavier on our own personal stories than the truth of God's story, and thus can be sentimental and theologically sparse. I'm grateful for those that my parents and church choir directors shared with me, while our SBC megachurch descended futher and further into the commercial worship trap, but how I wish I'd had earlier exposure to more of these meatier ones. Though I grew up attending three services a week, and I don't recall singing any of the following list in worship until I was in my high school years or later, with a couple exceptions.
I grieve for this and subsequent generations of churched children growing up without any awareness of the rich inheritance of hymns, without ever, many not even once, having the opportunity to sing hymns in a congregation, and without internalizing songs of faith that will stick with them and serve them well throughout their faith journey.
As difficult as it is to swim against the powerful tide of commercial Christian music working against us, it's time to reverse the trend.
In my view, here are the two most important ways to teach children the importance of hymnody.
Attend a hymn-singing church, and attend faithfully. Like all aspects and elements of liturgy, the purpose of hymns can only be fully understood in the context of public worship. In a day when commercial Christian worship has taken over, this is more important than ever before. There is no more important thing to look for in a congregation than corporate worship.
Sing them together. If necessary, learn them yourself first, and have them join you. I sing the first stanza of "The Day Thou Gavest, Lord, Is Ended" to my two-year-old son every night just before putting him to bed. He's heard it all his young life, and his beautiful little voice sleepily try to mimic the words and pitches as I sing is one of the most rewarding things about parenthood thus far for me.
The following list of 20 hymns is one that I've put together as a guide for myself, both as a parent, and as a church music director. Despite the title of this post, it's by no means exhaustive, nor is it at all authoritative, and it definitely reflects my Protestant background. But I hope it will give a sense of the kinds of texts that children should have the chance to internalize. Please consider it as a template, and add or substitute others in accordance with your own faith tradition.
Many have put together lists of which hymns are appropriately sung for each age level that can be found online. This isn't one of those lists. Some of these are easily learned by young children, while others contain language and are sung to tunes that will only be accessible to older children and teens. My feeling is that we should still be exposing children to hymns that they will need to grow into. As many of us have experienced in our own lives, is quite a beautiful thing for children to grow into deeper understanding of the truths of the Christian story.
Whatever list you come up with, just do it. Teach them, before the strains of praise, handed down across generations, die away completely.