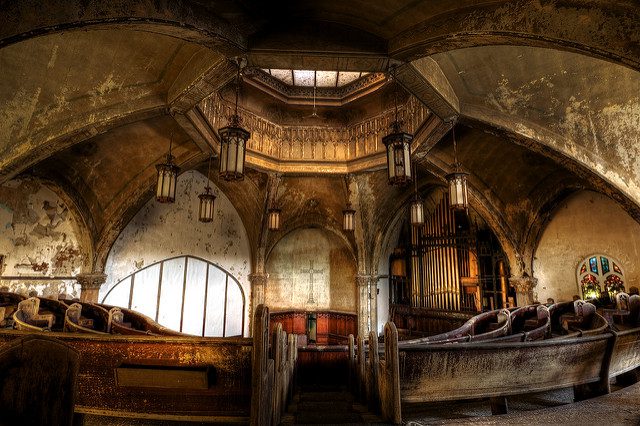 The American church is obsessed with its demise. That's understandable, of course, since it is declining, and sense there is apparently nothing it can do to reverse the trend, or even slow it.
I've heard talk about church growth my entire life, but it's a bigger topic of conversation now than ever. Again, understandably. Even now, most of you have probably seen the clickbait on Facebook and Twitter, advertising simple, easy steps toward experiencing exponential growth in your church.
And most of it has nothing to do with the Gospel.
In fact, most of it is entirely focused on increasing worship and program attendance, or what I like to call, "butts in the seats." Pardon me for saying so, but that's a problem. Instead of spreading more Miracle Grow on our lawns, I want to change the conversation. Here are four reasons to stop worrying about church growth.
Butts in the seats is not really church growth. Right?!? We are obsessed with our numerical data, and frankly, that sucks. More bodies does not equal lives changed, love extended, or justice accomplished. Please…
Even if your is growing, the (big "C") Church in this country will continue to shrink. Christianity in one form or another was the default religion for centuries. Not only is that no longer true, but many people now believe that there is really no need for any religious affiliation. Civil Christianity is nearly gone, and though the numbers make us believe otherwise, this is a good thing. Now that church attendance is no longer required, we can shed the excess weight and implement more streamlined, meaningful ministry to our communities.
It tempts us to turn worship into an attraction. This is, by far, the worst thing that numbers obsession has done to the church. We have turned from our historic pattern of liturgy to a free church free-for-all extravaganza. Worship is no longer the place for the church to gather and be reminded who they are and from Whom they come. Entertainment becomes the key. Cool music and self-help sermon series will certainly build an audience better than Word and Sacrament, but they won't build a church, at least not the kind of church the world desperately needs. The evangelical church has been doing this for years, but the mainline churches are following suit. My friend and former pastor from my UMC days told me recently that his District Superintendent had told him, "I don't care what you do in worship, as long as attendance increases." These statements should be huge, obnoxious, florescent red flags.
It tends to kill off neighborhood churches and create destinations of bloated mini-empires of entertainment. If church is about entertainment, you're going to drive farther to where the best entertainment is. So church attendees abandon their communities in search of the perfect destination church, where big bucks are spent to put on big jesusy extravaganzas. This leaves huge geographical gaps where there is little-to-no church presence, and likewise a dearth of important ministry.
As usual, the words of a hymn-writer come to mind:
Though with a scornful wonder
This world sees her oppressed,
By schisms rent asunder,
Be heresies distressed,
Yet saints their watch are keeping;
Their cry goes up: "How long?"
And soon the night of weeping
Shall be the morn of song.
– Samuel John Stone, 1866
We must stop counting butts, and start praying for faith. God will preserve Christ's church. It somehow made it through both pseudo-rational Protestant liberalism and nonsensical wacko fundamentalism.
The great mystery endures. I have faith that it can still endure, even thrive, as the civil institution fades into a distant memory.
There will be sadness and heartache along the way. It will shatter our earthly idol of sentimentality. Buildings once full, holy places in which we found faith, shared the sacraments, celebrated new unions, and mourned human losses will shutter and crumble.
But the church will go on. The sacred flame will burn brightly deep within us when we see only darkness around us. We know that the cosmic renewal, redemption, and restoration has already begun, set in motion by God's mighty acts in Jesus Christ.
So go on. Go on about the gospel that still calls to you. Go on with your liturgy. Preach the Word, administer the sacraments. Act justly, love mercy, walk humbly with God, even as it become more novel, more strange, and more isolating. Spread the great and glorious news that Jesus Christ has brought into this world, even when your culture no longer gives it lip service.
After all, church, what does it proffer you if you gain thousands of butts in your seats, but give up your heart and soul?
Nothing. In fact, church, you lose, and you lose big.
Adding more campuses is not discipleship.
Hiring more staff is not church growth.
Getting more butts in the seats is not evangelism.
So free yourselves from the church growth obsession.
Free yourselves from your slavery to numbers. Free yourselves from the neurotic counting. Free yourselves from the mind-numbing, maddening task of data disaggregation. Release yourselves from the anxiety over empty pews. Realize that you don't have to keep wondering what you will eat or drink or wear if your budgets shrink.
Remove the [obsession with church] growth.
Free yourselves from what your Americanized gospel thinks of as success.
Resist the temptation to use worship as a hook, a holy bait-and-switch. Because your message is sounding more and more like an unwanted, confrontational Amway spiel. It sounds like you want people in your services because you've got some property for sale somewhere that's too good to be true.
Free yourselves for the higher calling of the Gospel of Christ. Be who you are called to be. Stop counting. Stop strategizing. Jesus promises that he is engaging enough.
Maybe it's time we stop trying to top him, and just take him at his word.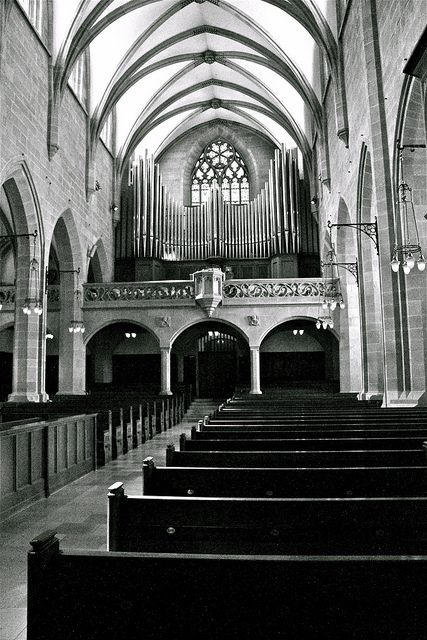 Photos:
Flickr, creative commons 2.0
Flickr, creative commons 2.0