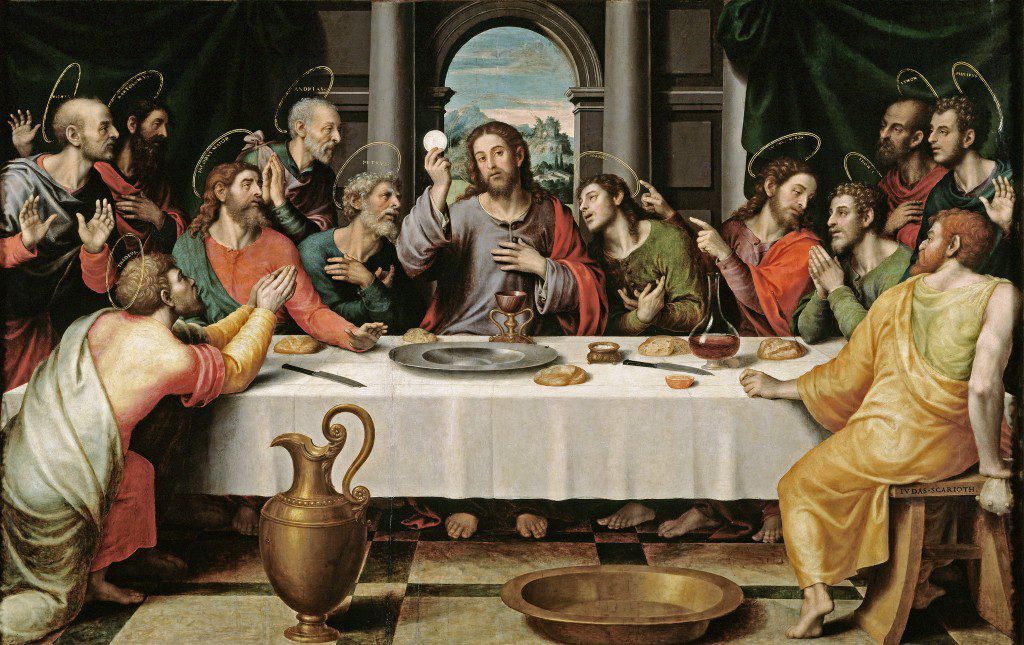 A friend and mentor once told me that music and worship ministry is a prophetic role, and often that means being subversive. Against cultures of injustice and oppression. Against established culture in a congregation and surrounding neighborhood. Sometimes, for me rarely, even against church hierarchy: bosses, co-workers, and governing bodies. That can occasionally make me unpopular, but it's my job. Of course, it's all of our jobs. "Being a Christian should just scare the hell out of us" says Stanley Hauerwas. How often American Christians forget that truth. The New Testament is clear that to follow Christ is to affirm that he is Lord, not Caesar.
Some of us need that reminder this time of year. Jesus is Lord, not a president, not a government document, not an earthly kingdom. Says Paul in 1 Colossians:
He is the image of the invisible God, the firstborn of all creation; for in him all things in heaven and on earth were created, things visible and invisible, whether thrones or dominions or rulers or powers—all things have been created through him and for him. He himself is before all things, and in him all things hold together. He is the head of the body, the church; he is the beginning, the firstborn from the dead, so that he might come to have first place in everything.
I saw an article on Facebook earlier which asserted that most pastors fear their congregations are more loyal to America than to Jesus. If you find yourself in that position, or are surrounded by that prevailing attitude, here are a few hymns that remind us of where our allegiance lies. In fact, merely singing one of these hymns is a subversive act, as you declare, alone or (ideally) in the visible congregation, that Jesus is Lord, not Caesar.