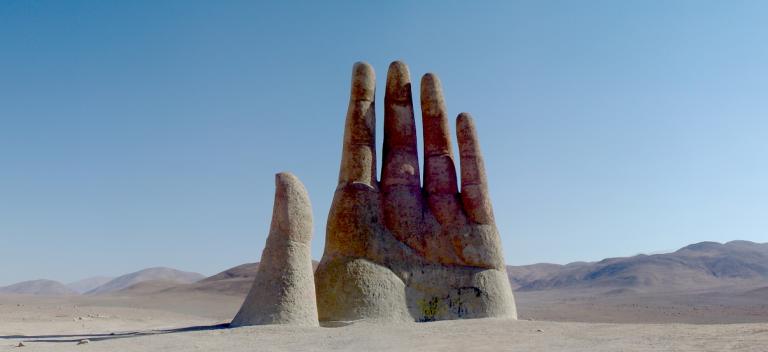 Most holy, loving God, Joy of those who love you, Fount of life, Light of the world,
We are so grateful for your presence among us. Your love is better than life. With joyful hearts and lips we praise you and bless your name.
Generous One, you have given us everything, for you have given us yourself. You offer us a rich, satisfying feast, better than anything imaginable. But instead, we have turned to our own way.
Too often we have turned your lush, rich creation into a dry, weary land by squandering your earth's resources and polluting its fertile environment. We have hoarded much for ourselves while our fellow image-bearers go without.
With substance, preoccupation, and technology we have insulated ourselves from the call of the gospel. We have held onto our favorite sins and our selfish impulses, ignoring your call to repentance. Still, you are patient, kind, faithful to the covenant you have made with your people. The invitation, spoken through the ages, echoes on:
Seek the LORD while he may be found, call upon him while he is near;
let the wicked forsake their way, and the unrighteous their thoughts;
let them return to the LORD, that he may have mercy on them,
and to our God, for he will abundantly pardon.
And so, from the best bliss offered elsewhere, we turn unfilled to you once again.
As we look to you, open our eyese and ears to hear the cries of the needy, the poor, those who hunger and thirst, those without a place to rest their heads.
We pray for those near and far who are struggling with injury and illness, anxiety, depression, and mental unrest. We remember those who are grieving, and for victims of violence everywhere. Awaken us to injustice and oppression. Show us our part in bringing peace to those who are living in fear and grief.
We pray for restoration for those who are wounded by broken relationships. We pray that you would give us grace to love and serve each other, being kind and tenderhearted, and putting aside those things that get in the way of living and working in peace.
Precious Lord, forbid that we would ever take your lovingkindness for granted. Humble us, strengthen us, melt our hearts, and illumine our minds. Cause us to hunger and thirst for you and your righteousness. Shape us and transform us by your grace, that we may grow in wisdom and in confidence, responding to the gospel's clarion call until we have done all that you would have us do in bringing your realm of shalom to this broken world.
These things we pray in the name of Jesus the Christ, who taught his disciples to pray, saying:
Our Father, who is in heaven, Hallowed be Thy name. Thy kingdom come. Thy will be done on earth as it is in heaven. Give us this day our daily bread. And forgive us our debts, as we forgive our debtors. And lead us not into temptation, but deliver us from evil. For Thine is the kingdom, and the power, and the glory, for ever. Amen.