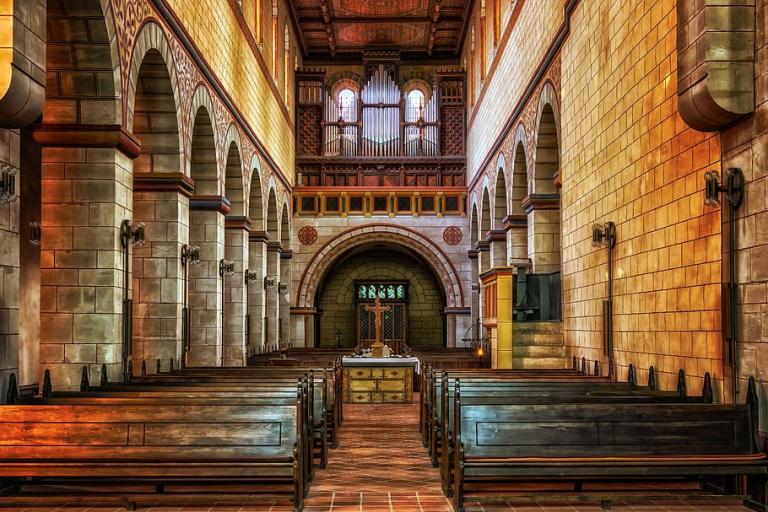 During this time of fear and uncertainty in the COVID-19 wilderness, I've decided to do something a little different. I'm going to be daily using my blog to share texts and videos of hymns that pass along hope and comfort. I hope you find them to be encouraging and edifying during this time.

Take care, everyone. Wash your hands. And keep the faith.
Today's hymn is courtesy of First-Plymouth Church in Lincoln, Nebraska. The organist is Tom Trenney, who is brilliant artist, adept at expressing the poetry of a hymn with his instrument. I encourage you to check out his published choral works and arrangements, and listen to the recordings of hymns and anthems uploaded to the First-Plymouth Church YouTube channel.
The tune, FINLANDIA, was originally an excerpt from a longer composition by Finnish composer Jean Sibelius, who later edited it into a single work.
Be still, my soul: the Lord is on thy side;
Bear patiently the cross of grief or pain;
Leave to thy God to order and provide;
In every change He faithful will remain.
Be still, my soul: thy best, thy heavenly Friend
Through thorny ways leads to a joyful end.
Be still, my soul: thy God doth undertake
To guide the future as He has the past.
Thy hope, thy confidence, let nothing shake;
All now mysterious shall be bright at last.
Be still, my soul: the waves and winds still know
His voice who ruled them while He dwelt below.
Be still, my soul: the hour is hastening on
When we shall be forever with the Lord,
When disappointment, grief, and fear are gone,
Sorrow forgot, love's purest joys restored.
Be still, my soul: when change and tears are past,
All safe and blessed we shall meet at last.
– Kathrina von Schlegel, c. 18th century; trans. Jane Borthwick
Photo:
pixabay