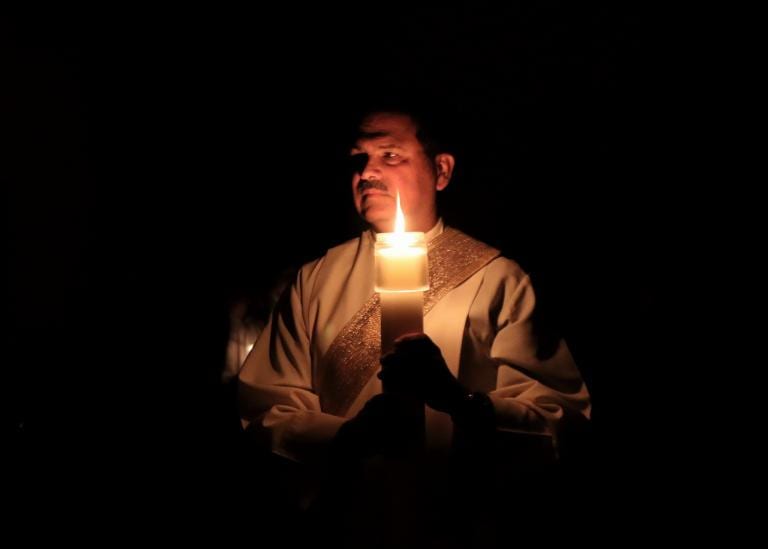 In the past few days, as churches have scrambled to go online only, there has been a lot of hand-wringing regarding the upcoming Easter season. Yes, if we follow the CDC recommendations, which we should because we don't want to contribute to people dying, we will not worship together in our church buildings for Easter Sunday. This is a problem. For Catholics, possibly the most concerning thing is that catechumen are historically baptized during the Easter Vigil liturgy. For most low-church Protestants, especially those who are under no requirement to follow the liturgical calendar or the Revised Common Lectionary, this is a problem because Easter makes us feel really good, and we don't like missing out on that feel good stuff.
Please, church, hold your horses on this plan, for a number of reasons.
1. The liturgical calendar is a discipline.
Our culture believes wholeheartedly in the right to instant gratification, which plagues the church like festering boils on Egyptian necks. Part of the discipline of the calendar is that we don't get to rearrange it for our own convenience.
2. Playing fast and loose with the liturgical calendar for "pastoral reasons" is not actually pastoral.
Clergy loooove to do things in worship because they meet what they perceive to be the people's felt needs. But giving in to what they demand is about as pastoral as a parent indiscriminately giving in to their child's demand for candy. Teach your people why we follow the church year, help them understand the reason for the discipline, don't rearrange it so they get to have only the tasty bits. That isn't "pastoral."
3. We don't actually know when we're going to be able to worship together.
The CDC has said we should plan on a minimum of 8 weeks, but that can always be extended. We simply don't know what will happen with the virus. I fervently pray not, but we might be waiting until Advent or beyond. It's beyond foolish to start preparing at this point. The ability to resume public worship may be restored as quickly as it was taken away, leaving insufficient time for getting all the usual Easter trimmings together.
4. It unites us with the holy catholic church, past, present, and future.
We don't do the Christian life in a vacuum. We are part of a long faith tradition, one that has observed the Christian year in one form or another practically since the actual events themselves. We don't just rearrange it because of convenience.
5. Christ is still risen even if we can't meet together.
The truth behind the liturgical calendar is not changed by the church's inability to worship together. Christ is still risen, and we can live and rejoice in light of the resurrection, even if we can't be in the same place.
Bonus: Every Sunday is a celebration of the resurrection.
Photo:
Flickr, creative commons 2.0