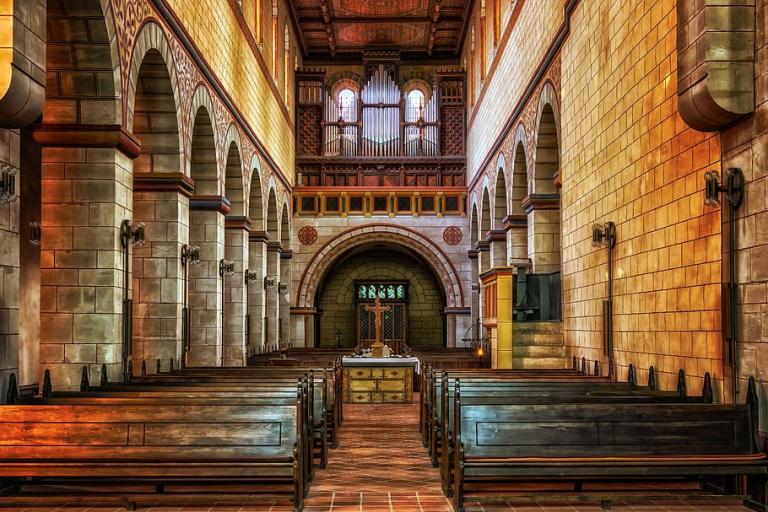 During this time of fear and uncertainty in the COVID-19 wilderness, I've decided to do something a little different. I'm going to be daily using my blog to share texts and videos of hymns that pass along hope and comfort. I hope you find them to be encouraging and edifying during this time.

Take care, everyone. Wash your hands. And keep the faith.
Today's hymn is sung by some crowd and played by some organist in a BBC Songs of Praise video.
As a bonus, I could listen to organist Mark Dwyer play this tune on the spectacular Church of the Advent Aeolian-Skinner organ for hours upon hours.
I heard the voice of Jesus say,
"Come unto me and rest;
and in your weariness lay down
your head upon my breast."
I came to Jesus as I was,
so weary, worn, and sad;
I found in him a resting place,
and he has made me glad.
I heard the voice of Jesus say,
"Behold, I freely give
the living water; thirsty one,
stoop down and drink, and live."
I came to Jesus, and I drank

of that life-giving stream;
my thirst was quenched, my soul revived,
and now I live in him.
I heard the voice of Jesus say,
"I am this dark world's light;
look unto me, thy morn shall rise,
and all your day be bright."
I looked to Jesus, and I found
in him my Star, my Sun;
and in that light of life I'll walk
till pilgrim days are done.
– Horatius Bonar, 1846
Photo:
pixabay