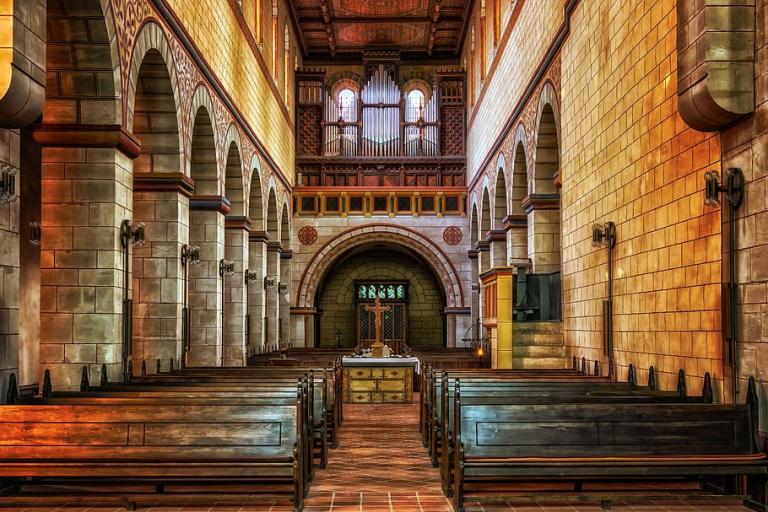 During this time of fear and uncertainty in the COVID-19 wilderness, I've decided to do something a little different. I'm going to be daily using my blog to share texts and videos of hymns that pass along hope and comfort until the restrictions are lifted, and we can worship in our buildings once again. I hope you find them to be encouraging and edifying during this time.

Take care, everyone. Wash your hands. And keep the faith.
Today's hymn is one of the many gospel hymns I learned during my Southern Baptist upbringing, and it's one of the few that I carry with me still today. May the fourth stanza be our prayer as we walk through the events of Holy Week, even as we're scattered. This hymn is sung by the congregation and Cathedral Choir of The Abyssinian Baptist Church in the City of New York.
King of my life, I crown Thee now,
Thine shall the glory be;
Lest I forget Thy thorn-crowned brow,
Lead me to Calvary.
Lest I forget Gethsemane;
Lest I forget Thine agony;
Lest I forget Thy love for me,
Lead me to Calvary.
Show me the tomb where Thou wast laid,
Tenderly mourned and wept;
Angels in robes of light arrayed
Guarded Thee whilst Thou slept.
Let me, like Mary, thro' the gloom,
Come with a gift to Thee;
Show to me now the empty tomb,
Lead me to Calvary.
May I be willing, Lord, to bear
Daily my cross for Thee;
Even Thy cup of grief to share,
Thou hast borne all for me.
Photo:
pixabay