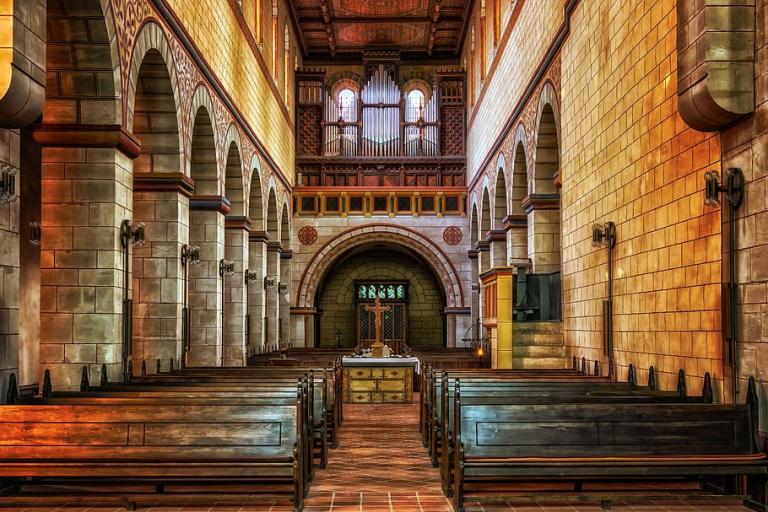 During this time of fear and uncertainty in the COVID-19 wilderness, I've decided to do something a little different. I'm going to be daily using my blog to share texts and videos of hymns that pass along hope and comfort until the restrictions are lifted, and we can worship in our buildings once again. I hope you find them to be encouraging and edifying during this time.

Take care, everyone. Wash your hands. And keep the faith.
Today's hymn is another great gem, sung by the wonderful St. John's Episcopal Church in Detroit, an Anglo-Catholic parish that worships with rich liturgy. There are few exclamations in Christian hymnody that are as poignant and strong as the one that ends each of these stanzas: "Hear our penitential cry!"
Savior, when in dust to Thee
Low we bow the adoring knee;
When, repentant, to the skies
Scarce we lift our weeping eyes;
O, by all Thy pains and woe
Suffered once for us below,
Bending from Thy throne on high,
Hear our penitential cry!
By Thy helpless infant years,
By Thy life of want and tears,
By Thy days of deep distress
In the savage wilderness,
By the dread, mysterious hour
Of the insulting tempter's pow'r,
Turn, O turn a fav'ring eye;
Hear our penitential cry!
By thine hour of dire despair,
By thine agony of prayer,
By the cross, the nail, the thorn,
Piercing spear, and torturing scorn,
By the gloom that veiled the skies
O'er the dreadful sacrifice,
Listen to our humble sigh;
Hear our penitential cry!
By Thy deep expiring groan,
By the sad sepulchral stone,
By the vault whose dark abode
Held in vain the rising God,
O, from earth to heav'n restored,
Mighty, re-ascended Lord,
Bending from Thy throne on high,
Hear our penitential cry!
– Robert Grant, 1815
Photo:
pixabay