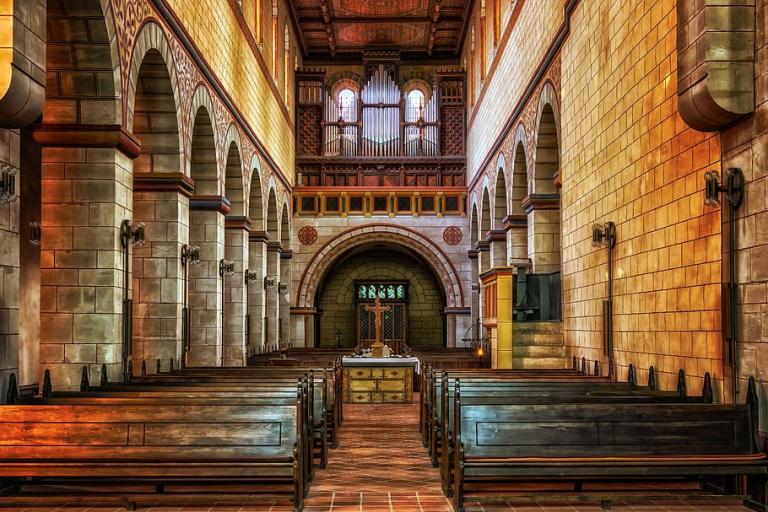 During this time of fear and uncertainty in the COVID-19 wilderness, I've decided to do something a little different. I'm going to be daily using my blog to share texts and videos of hymns that pass along hope and comfort until the restrictions are lifted, and we can worship in our buildings once again. I hope you find them to be encouraging and edifying during this time.
Take care, everyone. Wash your hands. And keep the faith.
Today's hymn comes to us from Holy Covenant United Methodist Church in Carrollton, Texas.
O sacred head, now wounded,
With grief and shame weighed down;
Now scornfully surrounded
With thorns, Thine only crown;
O sacred Head, what glory,
What bliss till now was Thine!
Yet, though despised and gory,
I joy to call Thee mine.
What Thou, my Lord, hast suffered
Was all for sinners' gain:
Mine, mine was the transgression,
But Thine the deadly pain.
Lo, here I fall, my Savior!
'Tis I deserve Thy place;
Look on me with Thy favor,
Vouchsafe to me Thy grace.
What language shall I borrow
To thank Thee, dearest friend,
For this Thy dying sorrow,
Thy pity without end?
O make me Thine forever;
And should I fainting be,
Lord, let me never, never
Outlive my love to Thee.
– attr. Bernard of Clairvaux
Photo:
pixabay