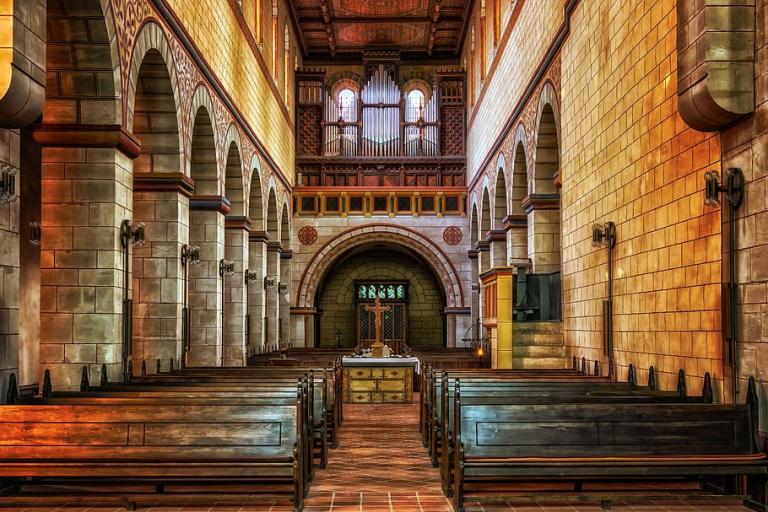 During this time of fear and uncertainty in the COVID-19 wilderness, I've decided to do something a little different. I'm going to be daily using my blog to share texts and videos of hymns that pass along hope and comfort until the restrictions are lifted, and we can worship in our buildings once again. I hope you find them to be encouraging and edifying during this time.

Take care, everyone. Wash your hands. And keep the faith.
Like "All Hail the Power of Jesus' Name," this hymn is sung to a number of tunes, so I'm going to give you a good top three list. I'm going to go ahead and call it: this is Chuck Wesley's best text.
If you're from the U.S., you probably learned this one sung to BEECHER. It's…it's fine. It sounds like home, but it isn't the most melodious hymntune. There aren't many good recordings of BEECHER, but here's one.
There has been a movement over the past few decades to switch this hymn to HYFRYDOL. It's a lovely tune, one of the best we have. It works just fine, although I prefer saving HYFRYDOL for "Alleluia! Sing to Jesus!" and "Come, Thou Long-Expected Jesus." Here's the wonderful St. John's in Detroit.
Lastly, here's the tune most commonly sung in the UK, and it's the lovely Welsh tune BLAENWERN. This is from Bill and Katie's wedding a few years ago.
Love divine, all loves excelling,
joy of heaven, to earth come down;
fix in us thy humble dwelling;
all thy faithful mercies crown!
Jesus, thou art all compassion,
pure, unbounded love thou art;
visit us with thy salvation;
enter every trembling heart.
Breathe, O breathe thy loving Spirit
into every troubled breast!
Let us all in thee inherit;
let us find that second rest.
Take away our bent to sinning;
Alpha and Omega be;
end of faith, as its beginning,
set our hearts at liberty.
Come, Almighty to deliver,
let us all thy life receive;
suddenly return and never,
nevermore thy temples leave.
Thee we would be always blessing,
serve thee as thy hosts above,
pray and praise thee without ceasing,
glory in thy perfect love.
Finish, then, thy new creation;
pure and spotless let us be.
Let us see thy great salvation
perfectly restored in thee;
changed from glory into glory,
till in heaven we take our place,
till we cast our crowns before thee,
lost in wonder, love, and praise.
Photo:
pixabay