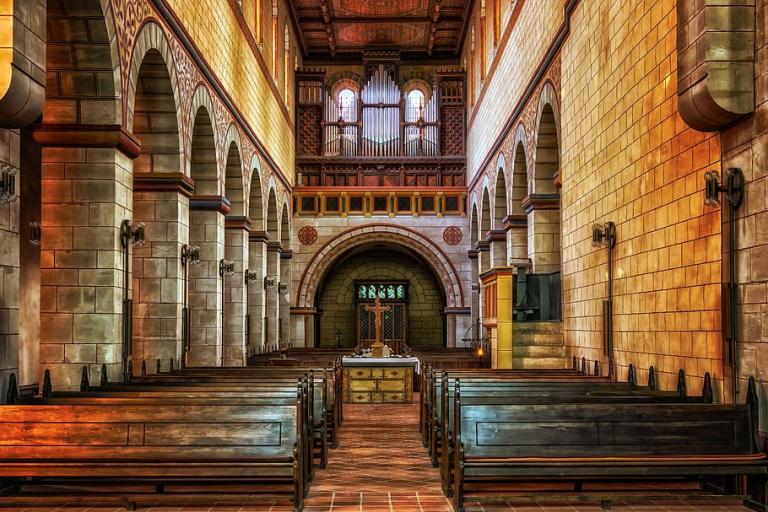 During this time of fear and uncertainty in the COVID-19 wilderness, I've decided to do something a little different. I'm going to be daily using my blog to share texts and videos of hymns that pass along hope and comfort until the restrictions are lifted, and we can worship in our buildings once again. I hope you find them to be encouraging and edifying during this time.

Take care, everyone. Wash your hands. And keep the faith.
This one is definitely a bit of a guilty pleasure for me. Here's what Mary Ann Thomson had to say about her most popular hymn:
I wrote the greater part of the hymn, "O Zion, haste," in the year 1868. I had written many hymns before, and one night, while I was sitting up with one of my children who was ill of typhoid fever, I thought I should like to write a missionary hymn to the tune of the hymn beginning "Hark, hark, my soul, angelic songs are swelling," as I was fond of that tune; but as I could not then get a refrain I liked, I left the hymn unfinished, and about three years later I finished it by writing the refrain which now forms part of it. By some mistake 1891 is given instead of 1871 as the date of the hymn in the (Episcopal) Hymnal. I do not think it is ever sung to the tune for which I wrote it. Rev. John Anketell told me, and I am sure he is right, that it is better for a hymn to have a tune of its own, and I feel much indebted to the composer of the tune "Tidings" for writing so inspiring a tune to my words.
St. John's in Detroit for the win!
O Zion, haste, thy mission high fulfilling,
to tell to all the world that God is Light;
that he who made all nations is not willing
one soul should fail to know his love and might.
Publish glad tidings: tidings of peace,
tidings of Jesus, redemption and release.
Proclaim to every people, tongue, and nation
that God, in whom they live and move, is Love;
tell how he stooped to save his lost creation,
and died on earth that all might live above.
Send heralds forth to bear the message glorious;
give of thy wealth to speed them on their way;
pour out thy soul for them in prayer victorious
till God shall bring his kingdom's joyful day.
He comes again! O Zion, ere thou meet him,
make known to every heart his saving grace;
let none whom he hath ransomed fail to greet him,
through thy neglect, unfit to see his face.
– Mary Ann Thomson, 1871
Photo:
pixabay