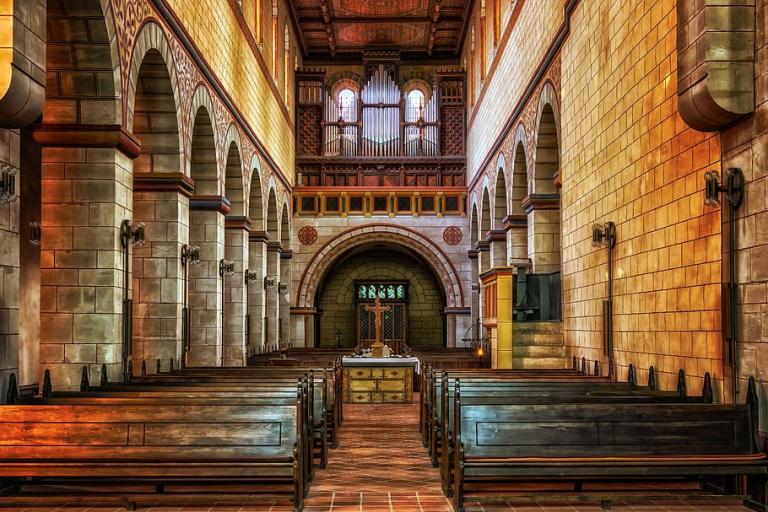 Trinity Sunday is colloquially known among clergy and theologians as "Heresy Sunday." The reasoning behind this is probably two-fold. Firstly, no one can adequately explain the doctrine of the Holy Trinity. It is a mystery we cannot comprehend. Secondly, many of the heresies identified by the early church had to do with beliefs that failed to maintain the delicate tension of the Three-in-One.
When I was doing my graduate theological work a number of years ago, I once wrote a heretical research paper on the doctrine of the Holy Trinity. Please know that I certainly did not mean to do so! But when I got it back from my professor, he actually offered to raise my score by a letter grade if I could only identify the particular type of heretic I had proclaimed myself to be in my paper. So it goes with these difficult theological concepts.
In the end, as one of our hymns proclaims, there is little we can do, other than to join the saints on earth and in heaven and, "adoring, bend the knee" and be willing to, in faith, kneel before such a profound mystery.
Come, Thou Almighty King
Come, Thou Almighty King,
Help us Thy Name to sing,
Help us to praise:
Father! all-glorious,
O'er all victorious,
Come, and reign over us,
Ancient of Days.
Come, Thou Incarnate Word,
Gird on Thy mighty sword,
Our prayer attend!
Come, and Thy people bless,
And give Thy Word success:
Spirit of holiness,
On us descend.
Come, Holy Comforter,
Thy sacred witness bear
In this glad hour!
Thou, who almighty art,
Now rule in ev'ry heart
And ne'er from us depart,
Spirit of pow'r.
To Thee, great One in Three,
Eternal praises be,
Hence evermore;
Thy sov'reign majesty
May we in glory see,
And to eternity
Love and adore.
Amen.