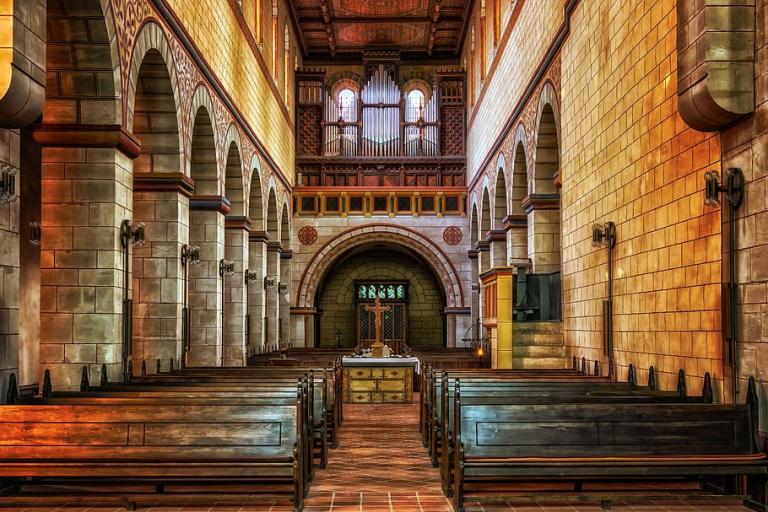 During this time of fear and uncertainty in the COVID-19 wilderness, I've decided to do something a little different. I'm going to be daily using my blog to share texts and videos of hymns that pass along hope and comfort until the restrictions are lifted, and we can worship in our buildings once again. I hope you find them to be encouraging and edifying during this time.
Take care, everyone. Wash your hands. And keep the faith.
I need some great hymns again right now. Perhaps you do, too, or you just enjoy listening to hymns. Whichever is the case, welcome, and be encouraged. I don't know how long I will keep this up, but it's returning for now.
Today's hymn is a gem of a text by Johann C. Schwedler, German pastor and poet, translated into English by Benjamin Hall Kennedy. The tune is HENDON, which many will associate with another hymn, "Take My Life and Let It Be." It's played and sung by the musicians and congregation of South Main Baptist Church in my hometown of "Heavenly" Houston, Texas.
(The hymn begins at 18:37. I'm not sure why it won't let me cue it to that time, but I'm working on it.)
Ask ye what great thing I know
that delights and stirs me so?
What the high reward I win?
Whose the name I glory in?
Jesus Christ, the crucified.
What is faith's foundation strong?
What awakes my lips to song?
He who bore my sinful load,
purchased for me peace with God,
Jesus Christ, the crucified.
Who is life in life to me?
Who the death of death will be?
Who will place me on His right
with the countless hosts of light?
Jesus Christ, the crucified.
This is that great thing I know;
this delights and stirs me so:
faith in Him who died to save,
Him who triumphed o'er the grave,
Jesus Christ, the crucified.
The original hymn had six stanzas in total, including these from Kennedy's translation:
Who is He that makes me wise
To discern where duty lies?
Who is He that makes me true
Duty, when discerned to do,
Jesus Christ, the Crucified.
Who defeats my fiercest foes?
Who consoles my saddest woes?
Who revives my fainting heart,
Healing all its hidden smart?
Jesus Christ, the Crucified.