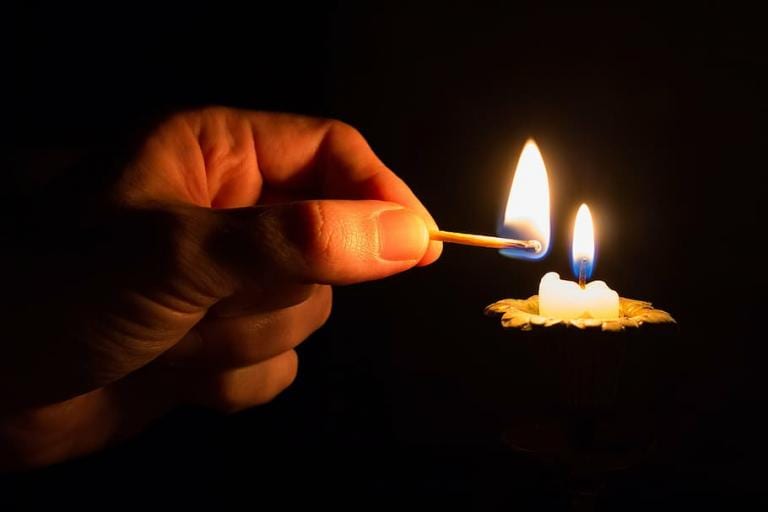 "This is precisely the Advent situation: doom on one hand, deliverance on the other."
"Advent tells us to look directly into the darkness and name it for what it is."
– Fleming Rutledge
I've heard a lot of talk of rushing the season, even more than usual. I'm hearing the rumblings from church musicians, as well. One person told me this:
"Usually I wait until Christmas Eve to sing Christmas carols, but we should give people what they need. They need joy, and if singing a carol or two will bring it to them, let's do it."
This strikes me as a remarkably bad idea. In a year like 2020, we need Advent more than ever.
Liturgy, in the best or the worst of times, isn't supposed to be a means of self-medication, though some might try and use it like that. We're not in the business of temporarily lifting people's spirits. Liturgy is a discipline that, over time through Word and Sacrament, molds one increasingly into the image of Christ himself, and builds in God's people the spiritual fortitude to withstand the sin and muck and darkness we see around us.
Advent is not just about preparing for sweet baby Jesus in the manger. If you look at the assigned readings, you will clearly see the apocalyptic theme of Advent that most modern preachers don't have the guts to confront. Like those who waited seemingly forever for Jesus' first coming, we wait in darkness and despair for Jesus' second coming, which seems like it will never get here. You could say the church lives in a perpetual Advent. Advent is a time for hope, but not for some saccharine, precious moments sort of hope. It is a time for the hope of deliverance in the coming victory of Christ.
I get it. This has been a terrible year, and it feels like it will never end. The pandemic feels like it will never end. Sin and evil seem to be winning out. Violence is all around us. It feels like the situation the ancient prophet speaks of in this week's lesson:
O that you would tear open the heavens and come down, so that the mountains would quake at your presence–
as when fire kindles brushwood and the fire causes water to boil– to make your name known to your adversaries, so that the nations might tremble at your presence!
When you did awesome deeds that we did not expect, you came down, the mountains quaked at your presence.
From ages past no one has heard, no ear has perceived, no eye has seen any God besides you, who works for those who wait for him.
You meet those who gladly do right, those who remember you in your ways. But you were angry, and we sinned; because you hid yourself we transgressed.
We have all become like one who is unclean, and all our righteous deeds are like a filthy cloth. We all fade like a leaf, and our iniquities, like the wind, take us away.
There is no one who calls on your name, or attempts to take hold of you; for you have hidden your face from us, and have delivered us into the hand of our iniquity.
Yet, O LORD, you are our Father; we are the clay, and you are our potter; we are all the work of your hand.
Do not be exceedingly angry, O LORD, and do not remember iniquity forever. Now consider, we are all your people.
Yes, this year has been terrible, but that's exactly the situation when God shows up. He alone knows when the time is right.

Omitting Advent because you've had a bad year and "need a little Christmas, right this very minute" is like having a bad day, coming home, hitting the sauce, and getting hammered before passing out fully dressed on the bathroom floor in a puddle of your own vomit.
Instead of reaching for a bottle of Christmas just to momentarily put you out of your misery, will you summon the courage to observe Advent? Can Christ's church take a deep breath and spend these precious few days looking into the darkness. calling it for one it is, and waiting in hope for the only conceivable antidote?
Come, Lord Jesus!