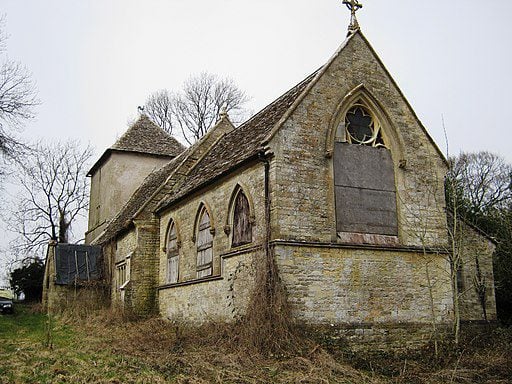 This post started out as an installment in my "Hymns I Would Block For All Eternity" series, maybe it still is, but I wanted to broaden it just a little bit.
Someone in one of the fun, snarky church music Facebook groups of which I am a card-carrying member mentioned Catholic boomer hymn-writer Marty Haugen's ditty, "All Are Welcome," sometimes known as "Let us build a house." Haugen is not actually Catholic, a mainline Lutheran, I believe, but he spent a considerable portion of his ministry in Catholic churches, so that's where many of his songs gained their popularity as hymns.
This is not his absolute worst text, an honor I would bestow upon "Gather Us In" ("Here in this place"). This one at least vaguely mentions Jesus and the cross. I have some theological issues with it sure. For starters, the first line, "Let us build a house where love can dwell / and all can safely live" is faulty. Jesus builds the church. He is the foundation of the church militant and triumphant, throughout all ages and for all eternity.
But all the talk about "welcome" begs a deeper question, one that's been on my mind for some time now.
"Welcome" is one of those words the church loves to throw around.
Welcome to what exactly?
Welcome in church.
Okay, that's good. Everyone should be welcome to come to church. But why exactly?
"All are welcome because Jesus welcomes all."
Okay, fine. But keep going.
"All are welcome to receive grace."
Okay. Why are we in need of this grace?
Far too often people don't go any farther. Marty Haugen's song certainly doesn't, other than more generalities about inclusion and tearing down divisions.
What's the problem? Do so many not actually know? Does much of the church not actually understand? Can they really not tell what their Jesus offers? "You are welcome to join our faith, about which we can tell you nothing distinctive, but again, you are welcome. And you can walk our labyrinth daily from 9-5, weather permitting."
This sort of thing drives me batty. "Hymns" like this especially so. It's like the messages of "tolerance" that we heard back in the 90s. At first hearing they sound good. Being welcoming is generally considered to be a positive characteristic. But from the song and all similar welcoming sentiments I hear, I don't understand why anyone should actually come to church. When I'm told I'm welcome at H-E-B in my neighborhood, it makes a lot of sense. They want me to buy grocerries there. But what is the church offering? What is the Jesus they claim to follow offering?
As a musician, it feels like a dissonance without resolution. Like a symphonic movement without a cadence.
Acceptance? To what? Is the church just a social club one can join for fellowship and general happy feelings and encouragement?
Grace? To what end? Who is in need of grace, and why?
Service? For what purpose? To help people? Maybe we should just call ourselves the United Way and enjoy some extra sleep.
It's a lot of questions, I know. I think the gospel has answers.
All are welcome to the salvation God offers through the mighty acts of his Son, Jesus. None of us deserve it. We didn't even know to ask for it. The way of good works is shut. It leads only to death. We cannot keep the Law. We cannot make the world a just place through quixotic efforts and good intentions. We cannot build houses of love and justice and peace, Marty. What we can find in Jesus, which should be proclaimed weekly in liturgy, is that Jesus offers grace and forgiveness to sinners. Jesus fulfilled the Law so that we didn't have to. He is our substitute, and because of him we can stand justified before a holy God.
That is the sort of "welcome" that can actually make a difference.
Other hymns I'd like to ban for all eternity:
Photo: wikipedia commons