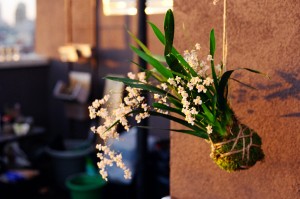 There is a great need for beauty of late, especially with so much ugliness in our world. The balance is off kilter, the joy in life is blurred. When darkness seems to overwhelm I seek five things that delight. I thought you might enjoy what I've found today.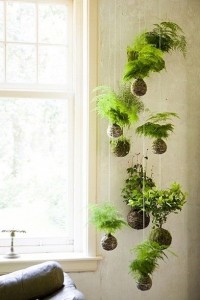 String Gardens: Are also known as kokedama, or moss balls. They are airy and lovely to look at. They are relatively easy to make, but require soaking in fertilized water twice a week. Here is a wonderful tutorial to make your own from Good Magazine blog.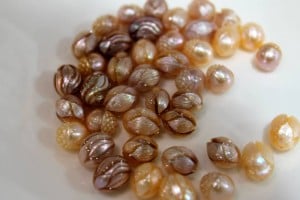 Carved Pearls: I found these fresh water pearls carved with patterns of seeds delightful in the connection of earth of sea. It is believed in Tahitian culture that
…a carved pearl which is worn with respect or given and received with love, takes on part of the spirit of those who wear or handle it. In this way it becomes a spiritual link between people spanning time and distance.
Words from a Hermit:

Like a bee that secretly fashions its comb in the hive so also grace secretly forms in hearts its own love. It changes to sweetness what is bitter, what is rough into that which is smooth. ~Pseudo-Macarius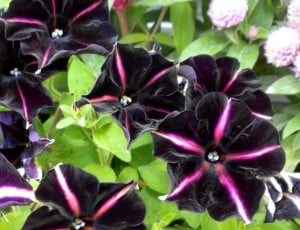 Purple Velvet Petunias: A dear friend, Elizabeth, loves elegant well designed dresses and fanciful cloths. This purple velvet skirt of a petunia might delight her as well.
Neighborhood Helpers: And the most beautiful thing today? The two neighborhood boys, John-the-Tall and Gavin-the-Loud, insisting I needed help with my yard. And I do so they did!