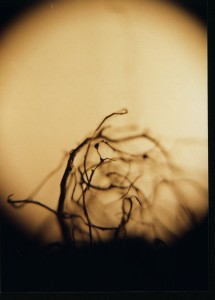 I don't know who originated this excellent tool–and may God bless them–but I'm sharing it again for those who live with Panic Disorder, Post Traumatic Stress Disorder, or any number of psychological challenges that can stop us cold in our tracks and halt even prayer.
This five point count down to grounding is powerful in its simplicity:
Find…
5 things you can see,
4 things you can touch,
3 things you can hear,
2 things you can smell,
1 thing you can taste.
There now. Take a deep breath, and thank the Good Lord that in all things may He be glorified.
Image Chaos Roots by Sebastian Santar, courtesy morguefile.com.