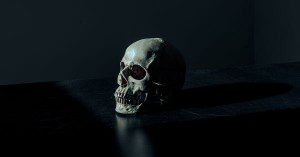 This is very important. Sarah Jessica Parker has been seen wearing $95 sneakers. I know, I was shocked too. Personally, I feel like the rest of the outfit—the drab jeans, severe hair, and…what is that? A Plastic Bag? My goodness. That is upsetting—mitigates against any fluttery feeling I might have felt over the shoes. She's dressed for Binghamton, that's what she is.
What is it about sneakers? Here is an excellent examination of the issue. I confess, I have been trolling the PreachersNSneakers feed. It is fascinating and weird. And I think what Jesus would definitely want of me as I set my face towards Holy Week.
What I want to say is, I Hate Sneakers. I don't care how much money you spend on them, they're awful. Christians should purpose (that's just a little special Christian lingo) not wear them as a mark of good godly, aesthetic sense, even if they're comfortable. Really, do anything you can not to wear sneakers. If you're a person who identifies as a woman, wear other cunning kinds of walking shoes with flowery embellishments—a beautiful green leather joined elegantly to a sturdy sole. If you're a man, wear some classy brown or black shoes made out of something real, rather than synthetic sadness. It's the right thing to do. Especially if you're a pastor.
I love the vision of Jesus, The Influencer, considering what kind of expensive shoes he will wear for the Last Supper. It will be a little bit awkward with his long seamless robe, and how he will kneel down on the hard ground before each failing, wretched, phone obsessed disciple and wash and dry each grimy, leathery, calloused foot, influencing them each with his shiny teeth, perfect wind blown hair, and up to date instagram. Lord and God are so last millennia. Jesus, Our Influencer and Thought Leader is the one we long for.
I love that the kind of shoes you wear can mark you out as worthy of some kind of distinction, that people should listen to you because of the expensiveness of your shoes. I love shoes. Not expensive shoes, necessarily, but beautiful ones, which is why sneakers are The Worst.
I want you to listen to me because I have a glowing pair of cardinal red cloth boots embroidered up the sides. They are so red and so perfect, especially for the gray of Binghamton, and signal my virtue as someone of sense and intelligence. Also, they were very much less than $95. Matt got them for me for Christmas so I'm not sure of the exact amount. But I defy Sarah Jessica Parker, and every single celebrity pastor, to wear such beautiful shoes with the aplomb and influencing that I myself achieve. When I wear them, I only think of Jesus and never myself. And I know that everyone who sees me wearing them is thinking that I, holy person that I am, must be a leading thought leader with all my leading and influencing thoughts.