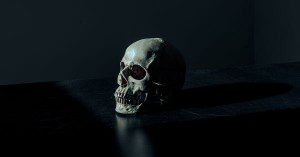 Well, if you were wondering if there could possibly be a God, you can absolutely rest assured that there absolutely is because I, who generally dread August for its Back-To-School properties and Oh-Shoot-It's-Going-to-be-My-Birthday dread have just been given the greatest gift—I'm sorry, I mean, just Been Gifted with the greatest gift—I could possibly have hoped for. That's right, my dears, August has been transformed into National Wellness Month. Here is the Official Declaration:
All during August, National Wellness Month focuses on self-care, managing stress and promoting healthy routines. Create wholesome habits in your lifestyle all month long and see how much better you feel! Research (laughter mine) has shown self-care helps manage stress and promotes happiness. Whether you challenge yourself to a new yoga pose or try a different spa treatment, make a small change and impact your health in positive ways.
Set down that pile of work! Tell your baby to hush himself! Back away from your kitchen counter! This is Your Time! "The future," explains a placidly cheerful disembodied male voice in this video, enlightening the overweight, overtired, unwell masses over the lithe scantily clad lustrous bodies of a lot of young single women engaging in #selfcare, so it must not be weird at all, "is You." "Wellness Month is a health and wellness celebration designed to make self-care easy, fast, and fun," he chants as bland, bubbly and yet strangely grating music enlivens the bouncing, happy, sunkissed women who, though appropriately diverse, still manage to all look exactly the same as each other.
"But where should I start?" you cry, flapping your hands in anxiety because this is not how you planned to squander your life.
Stop your anxiety! There's a Wellness Calendar. You can download and print it, which I'm sure you will be in haste to accomplish, not resting upon your shabby chair covered in three day old Nutella because some people can't seem to spread it only on the bread but have to smear it everywhere, rising up with a sudden fury to find both a printer cartridge and paper, wandering around your wrecked office trying to remember your last set of passwords. It will only take you maybe a couple of hours, but then you can stick the glossy Law O Wellness right up there on your overladen and desperately in need of a clean fridge and be reminded to:
on the sixth, go to bed an hour earlier (excellent idea, I will do this one)
on the 9th track your activity (no)
on the 14th share your first beauty tip (what? no)
on the 20th speak positively about yourself (really? to whom?)
on the 27th share your wellfie shelfie (clearly, we've reached peak apocalypse)
and of course, on the day of my birth, watch a documentary or Ted Talk (no).
Nestled in the center of the month, we come to the real reason for this Wellness Celebration—Book Yourself a Treatment, followed by Lay on Lash and Lip. Both of which, you guessed it, will cost you money. Money that the Wellness Industry needs to accomplish their own wellness.
Because the best way to be well is to be rich, obviously. And the best way to be rich is not to have any dependents or relationships with people who will cost you anything and who can pay their own way at the Spa weekend. Gosh that healthy lunch looks delish—but wait, are those carbs? tsk tsk.
Also, the best way to be well is to be very thin and beautiful so that you can be the center of one of these videos advertising wellness. You must look almost exactly like every other person dancing through the surf, lounging back in a bathrobe, adjusting your sunglasses at precisely the same angle and moment as your six "besties" who are just as "well" as you.
"So," remarked Matt sardonically, not giving due reverence to anything, "we've gone from Pride Month to Wellness Month. I see the secular liturgical seasons are passing along as they should." I'm pretty sure that kind of cynicism is not conducive to wellness.
I wonder what you would talk about on your spa weekends in Wellness Month? There are no books or screens in the video, just lots of lying flat with little stones on your face. You know what makes me unwell? Boredom. Having to talk about my "beauty routine."
So anyway, since the Future is Me (which is really strange since I myself, like you, will not be surviving the future in any temporal sense, but will be dying along with 100% of the human family) I thought I would work out my own Wellness Celebration. I probably won't be making a calendar because that sounds like a lot of dumb work. Instead, my month will be filled with the Celebratory Wellness Activities of
*Reading the Bible
*Cleaning My House Over and Over
*Cooking Regular Meals For My Family
*Getting Ready For Catechesis of the Good Shepherd to Kick Off in September
*Getting Ready For School to Start in September
*Writing Some Articles Probably
*Seriously Editing My Poor Dilapidated Book For Republication
*Promptly Responding To Email and Other Messaging
*Weeding My Garden
*Praying For All The Things
*Going To Church
*Cutting a Lot More Hair Off The Dog
*Cleaning My House Again
*Doing The Laundry Again
*Taking Regular Exercise
*Trying Hard Not To Give Way To Anxiety And Failing
*Miscellaneous Work That Is Called Reality
*Continuing My Efforts Not To Be a Narcissistic Entitled Self-Absorbed Thoughtless Spiritually Fattened For The Day Of Wrath Blockhead Who Never Can Be Bothered To Read A Book Or Care About Anyone Besides Myself
If you'd like me to make a schedule for you, since apparently, like me, you are practically a child, though a very fit and attractive one, and can't be trusted to organize your own life according to your own values, interests, and personality, but have to be pushed along by a multimillion-dollar industry that won't be happy until your skin is really glowing, let me know and I'll get right on it.