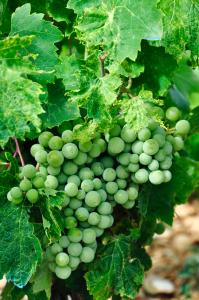 I'm over at Stand Firm this morning.
Over the past tumultuous year, I have become more and more skeptical of the idea that Christians are supposed to "flourish." It seems a very basic assumption that many of us have, that we're supposed to do well and be able to use our gifts in the church. When I first heard the term I thought, 'Oh, of course.' No one wants anyone to do badly, whatever that might mean. And when you join the question of Flourishing to that of Discipleship, which is about helping people to conform their lives to Jesus, it seems an obvious and worthy goal.
In a true and good sense, no one in a local congregation should be set back, stuck in a corner, not allowed to participate in the life of the church. Everyone should be educated, as we say in ours, and have some useful work to do, and participate in worship. Everyone has some kind of gift to use for the building up of the whole body. A little help to figure out what it is and the whole congregation of God's faithful people feels better and happier and is able to go out into the world with the good news of the gospel.
And, it is also true that many people do find their "growth stunted" in one way or another. Life knocks them over, and they find themselves unable to participate or join in the way they would like. They want to do work, but they can't. Overwhelmed by grief, they wander into church feeling crippled and beleaguered and can only sit there, not flourishing, just sitting, anxious and sad.
From the point of view of the local church, it is imperative that Christians "flourish." In fact, a lot of my own week is trying to push roadblocks out of people's way (especially for other women, and actually a lot of children now that I think about it) instead of strewing hindrances all over the place. In order to do this, I have to maintain my own disciplines of prayer and study diligently, which is not the same as "self-care," but that is for another day. If I can't cope, I can't help anyone else do it. Often I fail, as it turns out, and so I don't feel like I am flourishing, and I certainly can't help anyone else do it either. Then it feels like everything is breaking apart and is terrible and sad.
In this way, I think that the idea of "flourishing" isn't completely terrible. Christians are likened to branches on the Vine. They are meant to grow strong and good. The threat of being cut off and flung into the fire, though seemingly dire, perhaps even cruel, is a warning against complacency and pride. We're supposed to "stay" on the vine, which means not wandering away. It feels like a lot of work to stay put, because it is. Even as a person is held in place by Christ, the command to stay, to abide, can be painful to obey.
But in the intersection of Self-Care as a religious exercise, and the claims made by Revoice that certain kinds of identity have to be recognized in order for people who experience attractions to the same sex to be ok…and the word that is so often used, to "flourish" …it seems to me that the whole conversation takes a dark and troubling turn.
Implied in that claim is the assumption that people who do not think that Christians should call themselves "Gay Christian" or "Gay Anglican," and do not think the organizational suppositions in something like Revoice or Valk's Brotherhood of the Naïve, don't want those people to "flourish." If I don't want to use those terms, and don't want people to adopt that way of thinking about themselves, it must be because I don't want them to be ok. I don't want them to "Fully Participate" or "Use their gifts," or even, to use that old TEC word that is so worn out, "be included." "We welcome everyone," cried so many signs in front of so many small, dying Episcopal churches, so that everyone would know that they were not like those "other" kinds of Christians who don't anyone to flourish.
Flourishing in this sense becomes a way of insulating oneself from the theological objections of others. Everything can be measured by whether or not it will allow a person to flourish….read the rest here!
Photo by Alex Block on Unsplash