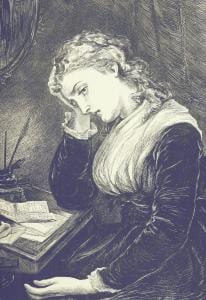 Mother Earth waiting for us to go away and leave her alone.
Somehow I missed this yesterday. Quite liked the video. If you happen to click the link, I totally recommend it. But then don't be like me who stupidly kept scrolling and to see the usual strange reactions. Some were crying with joy. Others were thrilled that English people might be really angry and enraged right now (? where is the emoji of me scratching my head?) because Harry and Meghan have scored some important victory over the racist royal family with the name of their lovely new baby. Then, I came across this:
While discussing if the royal couple would set up a foundation in Lili's name as they have with Archie Harrison, Ms Levin told ITV's Good Morning Britain the name has already been "licenced". She said: "They've made a domain, Lilibet Diana, they did that yesterday. "The domain is that nobody can use that email and they can use that for any sort of commercial work they want to. "They've licenced it."
That sounds pretty nefarious, as many people on Twitter pointed out. But then the Dail Mail explained that such a thing is actually quite normal:
The owners of the domain has been kept secret because it was purchased via an intermediary in Scottsdale, Arizona, whose motto is: 'Your identity is nobody's business but ours'. But royal experts insist they believe that the Sussexes are behind it because it was registered before the world knew the child, due this week, had been born or named Lilibet Diana by her parents. It is also common for celebrities to purchase websites in their child's name before announcing a birth, to avoid having to buy it at an inflated price later.
Of course, I had forgotten about this whole controversy a while ago:
Her Majesty and senior officials are said to have agreed it is no longer tenable for the couple to keep the word 'royal' in their 'branding'. Harry and Meghan spent tens of thousands of pounds on a Sussex Royal website to complement their hugely popular Instagram feed. They also sought to register Sussex Royal as a global trademark for a range of items and activities, including clothing, stationery, books and teaching materials. In addition, they took steps to set up a new charitable organisation: Sussex Royal, The Foundation of the Duke and Duchess of Sussex. But they were later forced to accept defeat and changed to Archewell. Harry and Meghan first began using the Sussex Royal branding in 2019, after they split their household from that of the Duke and Duchess of Cambridge – known as Kensington Royal. Dozens of trademark applications were made for everything from bandanas to notebooks – although sources have always stressed that these were preventative measures to protect the trademark from others, and never intended for commercial use. It placed the Queen in an invidious position, given her long-held conviction of refusing to allow working members of the family to profit from their positions.
And then, just to bring the whole thing round to a glorious irony, whoever wrote the thing concludes this way:
If Harry keeps true to his pledge, their daughter will be their last child. He told activist and chimpanzee expert Jane Goodall in 2019 that he would only have two children for the sake of the planet.
Which put me in mind of this thing I read last week about women being stunning and brave for refusing to have children at all. I kid you not, the whole thing was full of novel, ground-breaking, pioneering insights like this:
Ms. Daum looks at it differently. "What's selfish is having children that you don't want or can't properly care for," she said. "There's such a taboo in saying, 'The reason I don't have kids is because I don't want them.'" She argues that it's more socially acceptable to quip that a fancy boat or expensive holidays are your child. "And those jokes perpetuate the selfish misperception." Perhaps part of this social unacceptability is that with an admission to never having children comes an underlying acknowledgment that women have sex for pleasure. When many are still threatened by women's sexual agency, some experts have argued that having sex for fun, rather than reproduction, is an affront to the long political and religious history of policing female sexuality and reproductive rights.
What I like best, in all of this, is that, as usual, the life of the other person–the baby–is really a sort of token, a prop if you will, for the identity and feelings and style and inclinations and beliefs of the mother. Because babies don't have souls–not at least until they become big enough to design their own merch–their own personhood doesn't much factor in. Indeed, the soul of the planet is as important as the soul of the child. They deserve attention and care, but so does Our Great Mother, the earth. And what a mother she is, waiting for us to go away and leave her alone so she can heal from all the trauma we inflict on her all the time. Now that I think about it, I guess I probably know how she feels.
So anyway, because I can't have any more children, I'm trying to convince Matt to let me get a kitten, to fill the vast void of familial affection that I once derived from having an infant in arms. I'll probably get a little stroller so I can push it around as if it's an actual baby.