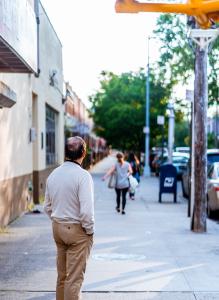 It's been a long week in which I've read and watched a lot of discouraging stuff. Somehow, in wandering around the internet learning about manifesting, I entered the realm of the so-called "happy" divorce and that curious idea of "conscious uncoupling." So, let's see, how 'bout some quick takes on the matter.
One
This piece in the NYT times that was going around yesterday has to be the place to start:
But I've learned that divorce can also be an act of radical self-love that leaves the whole family better off. My divorce nearly seven years ago freed me from a relationship that was crushing my spirit. It freed my children, then 5 and 3, from growing up in a profoundly unhealthy environment. There was no emotional or physical abuse in our home. There was no absence of love. I was in love with my husband when we got divorced. Part of me is in love with him still. I suspect that will always be the case. Even now, after everything, when he walks into the room my stomach drops the same way it does before the roller coaster comes down. I divorced my husband not because I didn't love him. I divorced him because I loved myself more.
This is a pretty bleak view of the human person. In a world where "love is love" we are discovering that "love" is actually not enough to make a person happy. The person who wakes up one morning and says to herself that she is still deeply "in love" with the person she is married to, but that she "loved" herself more, though she would not say that marriage is a zero-sum game, nevertheless is acting as if it is.
Two
You might not have time, but you could watch this long talk by the person who invented the term "conscious uncoupling." She is giving her audience instructions about how to "call in the One." This is about manifesting, or so aligning who you are with the energies of the universe that what you want comes to you of its own will. To "call in the One" requires that you become the person you are and want to be, that you live in the present as if from the future, and that you get rid of the interior blocks that are manifesting to you bad things, like dysfunctional relationships. By preparing yourself for the thing you most want, the universe will, essentially, give it to you. It is a fascinating mash-up of Word-of-Faith, magical thinking, and self-actualization. But the more interesting bit is that after "calling in the One," this expert a mere ten years in discovered that she needed to get divorced, that she couldn't be married to the very person she herself had manifested. They "consciously uncoupled," that is, they amicably rearranged their lives for the good of the child so that they were no longer romantically involved, though they have a lot of practical, day-to-day interactions.
Three
Another piece, which is also kind of a long watch (for me–I'm only halfway through) is Oprah talking with another expert about how to find your soul's purpose. There's something your soul knows it was meant to do, a contract, essentially, that if you don't make with yourself, you will not only not be who you are meant to be, but not be satisfied and happy. Put the pieces together and you have a fascinating new ideal of love and human relationships that, from a Christian perspective, sounds like a howling wilderness, but for the person inside it, is really a warm and gracious pasture-land of the self.
Four
Each and every person you hear talking this way will say many times, over and over, almost as if to convince the self, that it is for the good of the children. Children cannot be happy if their mothers and fathers are not happy. They will learn the wrong messages about themselves and their own quest for happiness if they have to endure seeing their parents being unhappy. Here is a heartbreaking example of that–Jim Carrey manifesting money and fame because of having to watch his father fail at something he hated. The fascinating part of the clip, for me, was how very deeply unhappy Carrey looks. Is he really the person to be telling other people about how to live their lives? And yet he is. Note the somber music that moves his testimony along. It is almost like being at a funeral.
Five
What can one make of all this? At the very least, the new ideological and religious view of the self has truly and completely expelled and supplanted the old one. And it has done this by lying about what the Christian idea of self-sacrifice really is. It has turned the idea of giving up the self for the good of another into a zero-sum annihilation of the self. This is actually not what it is. The Christian call to die to the self is not so that one will die, will be annihilated, will be so unhappy as to actually be living in a howling and terrible wilderness, persecuted by people with whom one is not in love. On the contrary, it is to put one's own life into the hand of the one who made that life, the only one who has the power to take care of it forever. Of course, if it is only your own love that has to carry you through, of course there won't be enough, of course you will have to choose. But if it is someone else's love and life (God's) who carries you along, there will be more than you can possibly imagine.
Six
I cannot help but appreciate the deep irony, the tragic conclusion that must be drawn by an age that has so over-valuated "love." The love of yesteryear required an object, another person. It couldn't be just you and your own love. And this is true because God's love is the foundation of the cosmos, the source of everything that we can see and know. And God has a love that pours out all the time–the Father for the Son for the Spirit, and each back again over and over for eternity. If you are trying to "love yourself" you are immediately mistaken and wrong for you cannot pour something like that back into yourself without killing it. It has to go out into someone else, even someone who may be very unlike you, incompatible with you, not who you really wanted. For so God loves a world that rejects him and cannot understand why he is still around.
The conclusion that if there is to be love, it must be for the self is a wretched belief, a failure of culture and beauty and most of all of Love itself. It cannot be for the children, or for a neighbor, or for God, or for everyone. It says that it is for everyone, but it cannot be, as each and every person in each of these clips and articles unhappily admits. And, unlike God, when we say something, it doesn't make it so. We cannot so align ourselves with anything other than ourselves as to bring anything into existence. Only God can do that. Only his Word and his Love have power to bring something out of nothing, to draw not One paltry self-aggrandizing love into existence, but to raise the true One from the grave, to create a bride–lovely and true–from his own side.
Photo by jurien huggins on Unsplash