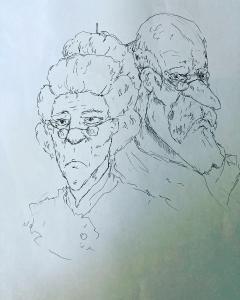 It's Great To Be Back
It is a gloomy, rainy day here in the NorthEast and so we've woken up in the usual way to do a realio trulio actual podcast. We talk about all the wonderful time we've had off, about the Queen and the King, about the serious downfalls of Democracy, about the differences between our two oldest children, about trusting God, about reenchanting the world, and about how we're definitely going to be back next week. Hope it makes your Monday shiny and bright.
Let's see, here is the piece by Carl Trueman.
Here is a hysterical puppy.
Oh WAIT! I was published in the Gospel Coalition last week!!!!
And, I was in the Christian Research Journal! And here is my podcast with Melanie.
Back to regularly scheduled programming, I really liked this piece.
This looks amazing and delicious.
Here is a great class. The excellent sermon will be back next week.
Have a really nice day if you're into that sort of thing!