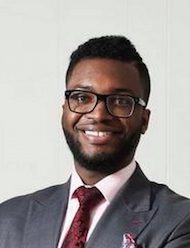 We're pleased to welcome Kevin Vandiver as a regular contributor to the PYM blog. Kevin has been an impactful presence to youth in both the church and nonprofit sector. Before moving to New York, he was the Director of Family Ministry at Christ Lutheran Church in Charlotte, NC. Kevin currently serves as the Director of Youth and Young Adults at The Riverside Church in the City of New York, and also continues his work with the Children's Defense Fund Freedom Schools.
Bowling is better with bumpers—for we who are novices at it. Youth Ministry is like bowling. You have the participants, the bumpers, the pins, and the ball. The goal is for the participant to get the ball to connect with the pins to create a "successful" experience. So here we have these participants who are novices at life. They come into life, armed with questions, musings, and feelings, and they have to find some way to use these things to make a focused attempt at having an experience with God. So they take their shot—they aim, and let it rip!
Is there anything there to help them along the way? People who serve youth in whatever capacity are like the bumpers: We provide a basis, a theological framework, or a boundary even—and we facilitate youth's connecting with God, with the hope that said opportunities of learning and growth provided encourage youth to have encounters with God, thereby strengthening their relationships to and with God. We don't do it for them, we are guides and coaches, and we trust that in the end, God will do the work. Sure, as bumpers, we get beat up sometimes—but the end goal is to point them to the pins—and experience with Christ!
When I'm teaching Confirmation Class, I see this at work: We sometimes get into sticky theological topics like The Holy Trinity, or some other holy mystery, and naturally, the Confirmands ask questions. Tough questions. We've all been there (like, I don't have the manual on this one). And in that moment, when I see the youth really trying to make sense of things—and truly wanting to understand, I know that right then and there, God has given me the opportunity to be a bumper—a facilitator. What an honor it is to help to guide and shape people, as they are working out their own faith! And as God works in these young hearts and spirits, I am glad that their resulting faith is not one that is inflexible and regurgitated—no—it lives, breathes, and expands, because it is something that is directly and intrinsically tied to their own experiences, as well as God's evident work in them.
Thank God for the bumpers.