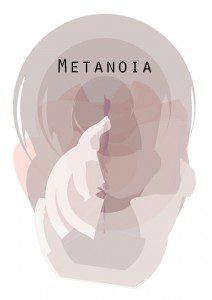 "Repentance" is a theological concept with a lot of baggage. In traditional youth ministries repentance has often been associated with puritanical piety and guilt-laden pleas for behavior modification. This approach colors the way people think about themselves—as totally depraved sinners—and how they think about God—an angry God in whose hands we tremble.

Bible scholars have suggested that "repentance" in the sense of being sorry for mistakes is actually a mistranslation of the Greek term metanoia dating back to the first Latin translations of the New Testament in the second century. In subsequent centuries, Christians turned metanoia into a word of judgment, a word of guilt, a word of condemnation. Yet metanoia literally means "a change of mind." It indicates a change of status, a change of attitude, a change of perspective. It's about transformation.

It's time to reclaim a spirituality of metanoia that transcends traditional notions of repentance. What does it mean for us and for our students to follow Jesus' call to change our hearts and lives? We'll engage this question and more at the fourth annual Progressive Youth Ministry conference, March 8-10, 2017, at Montreat Conference Center. Through plenary addresses, worship, practical seminars, and open source discussions, we'll explore a progressive spirituality of metanoia with particular attention to two of the most critical crises in our world today: race relations and the environment.

PYM17 Speakers: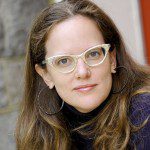 Lauren Winner is an Episcopal priest and associate professor of Christian spirituality at Duke Divinity School. She is a leading writer and speaker at the crossroads of culture and spirituality. Following up on popular books like Girl Meets God, Mudhouse Sabbath, and Still: Notes on a Mid-Faith Crisis, her most recent book, Wearing God, explores overlooked biblical metaphors for encountering God. She is completing a book called Characteristic Damage, which examines the effects of sin and damage on Christian practice.
Joel Salatin gained national attention when he was featured in Michael Pollan's Omnivore's Dilemma. Calling himself a Christian libertarian environmentalist capitalist lunatic farmer, Joel co-owns, with his family, Polyface Farm in the Shenandoah Valley of Virginia. A pioneering maverick in sustainable, local, and regenerative farming systems, he writes regular columns for Stockman Grass Farmer and Mother Earth News. His most recent book, The Marvelous Pigness of Pigs, brings together faith and farming into a powerful call for redemptive food systems.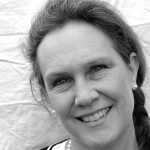 Debby Irving is a racial justice educator and writer. Her book, Waking Up White: And Finding Myself in the Story of Race has become essential reading on the problems of white privilege. Her book functions as both a "Racism 101" for white people and a rare exposé on whiteness for people of color. Her life's work has been to fill in the knowledge and perspective gaps created by her upbringing so that she can be effective in challenging racism. Her passion is to work with people of all colors and socioeconomic backgrounds to understand how racism undermines best intentions and prevents America from living up to its ideals.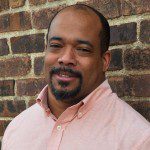 Anthony Smith serves as teaching pastor of Mission House, a new church in Salisbury, NC. Known for community activism and organizing, he was recently selected to serve as a commissioner on the Truth, Healing, Hope, and Equity Commission, modeled after South Africa's and Greensboro's truth and reconciliation efforts. He is on the national leadership team of Transform, an international missional community formation network. He has blogged under the name Postmodern Negro and has co-authored several books with prophetic Christian leaders like Brian McLaren, Tony Campelo, and Shane Claiborne.