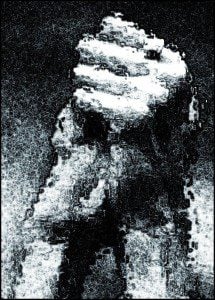 In many respects, my ministry career has been defined by the terrorist attacks of September 11, 2001. I had just finished a summer of Clinical Pastoral Education, during which I served as a chaplain in a level 1 trauma center on the Southside of Chicago. I was beginning a second year of ministry at the church I had interned at the previous year. The weekend before I had led my very first confirmation retreat and the following weekend had another retreat planned for the rest of our high school students. I was leading a brand new Bible class for adults.
As I found my way as a young minister, 9/11 raised a lot of profound theological questions for me. Where was God in the midst of this tragedy? Was this somehow God's will? (I had been raised to believe that everything was ultimately God's will.) Were Muslims still our friends or were they our enemies now? Was war in Afghanistan and Iraq the appropriate response to these attacks?
Fifteen years later there are children, teenagers, and even young adults who only know 9/11 as an event of history because they were either too young to know what was happening or it happened before they were even born. Yet their lives and the only world they've ever known have been profoundly shaped by that event.
As television news coverage has analyzed and reflected on 9/11 this past week, one of the persistent themes has been that the world is more dangerous now than it was fifteen years ago. There are more terrorists and extremist groups now than there were before 9/11. A decade and a half of war and revolution in the Middle East have destabilized that already turbulent region. We've been embroiled in conflicts even more intractable than the Vietnam War. We've seen a sharp increase in terrorist attacks in Europe in recent months.
Add to this the violent summer we've just endured here in the United States. A mass shooting at a night club in Orlando. Unarmed black people shot by police officers and police officers shot by snipers and ambushers. The most deadly summer ever in cities like Chicago.
This chaos in the world, this evil in the world—this is why the gospel matters.
This is why youth ministry matters. Thank you for what you do.