We've noted that Sanders was accused of discourteously invitig himself to the Vatican's event on Centesimus Annus, by Archer. (See our last post.) The Sanders campaign rejected Archer's account, and Mons. Sorondo has backed the Sanders version of the story.
The Daily Mail reports:
"I deny [Archer's account that Sanders invited himself and was discourteous]. It was not that way," Monsignor Marcelo Sanchez Sorondo told Reuters in a telephone interview while he was traveling in New York. Sorondo, a close aide to Pope Francis, is the head of the Pontifical Academy of Social Sciences, which is hosting the event.

He said it was his idea to invite Sanders.
The
Reuters
story includes:
"This is not true and she knows it. I invited [Sanders] with [Archer's] consensus," said Sorondo, who is senior to Archer.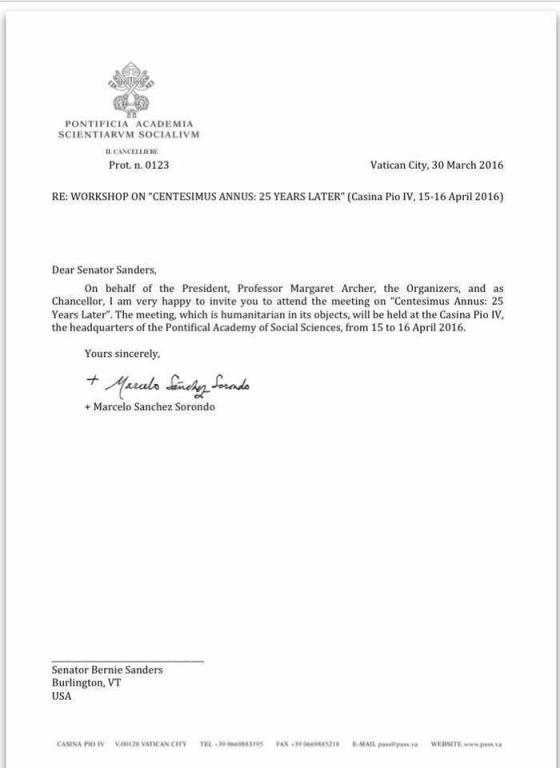 Additionally, here's a copy of Sorondo's invite, acting in his role as Chancellor, to Sanders: