In the United States of America, we have a pretty decent infrastructure in keeping people "locked up". We do it to lots of kids between 8a-4p and call it "public school", we do it when we want to "quarantine" people, or when others are caught living in this country without authorization, simply for trying to offer their families better lives.¹
While people may escape our institutional attempts to deprive from the freedom to be mobile, we can still consider our ability to isolate and lock away as superior.² This is why, as I did concerning other fools with guns, I am insisting that we reject capital punishment in the case of suspected Colorado Springs Planned Parenthood shooter, Robert Lewis Dear, Jr.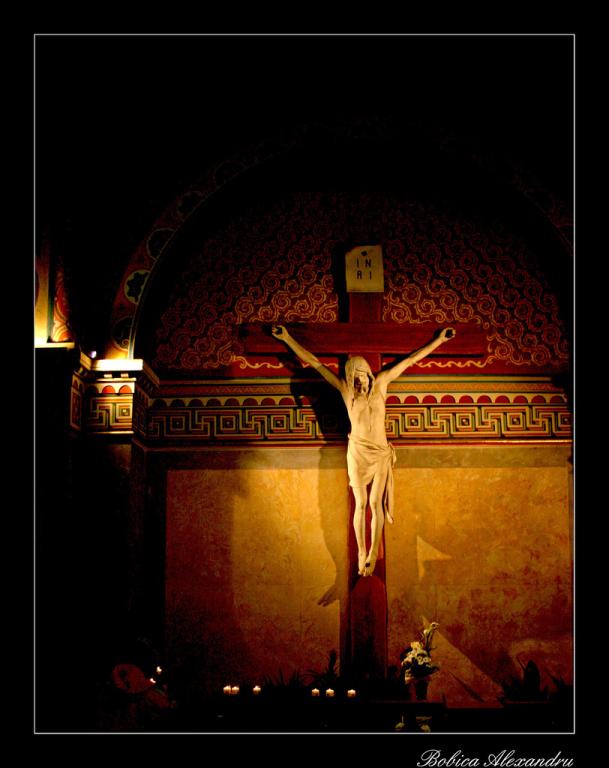 Mr. Dear is a fool. He should be punished if he is guilty (and it seems he is professing his guilt). Whether or not he has a mental illness, he committed a crime – he took life away. He is no hero – he killed at least one hero. He decided to act as a villain. No one should consider him a role model.
Many death penalty abolitionists find themselves in what we can call 'the left'. On 'the left', we also find men and women who, for one reason or another, insist that abortion is good, or a necessary evil, for women in whatever circumstance this or that abortion-advocate considers legitimate. Nevertheless, you may find some people against the death penalty at one prayer vigil who happened to be on the counter-protest side of the March for Life.
Interestingly enough, you'll find embarrassments to the "pro-life" cause championing the death penalty on their way home from "praying" at the local abortion clinic.
We should never will the death of another human being.
When there is an unjust aggressor, we should stop him – and if this means using force that happens to be lethal, then so be it. If Mr. Dear (Colorado Springs shooter) had been fatally shot, our only joy should come from the fact that he was stopped and kept from inflicting further harm. However, he was stopped, without being fatally shot, and is now – hopefully – being detained to prevent further harm (and this will remain as part of his punishment if he is found guilty).
Death penalty abolitionists: Join me in hoping, in insisting that the death penalty not be considered an option for Mr. Dear's punishment if he is found guilty.
Anti-abortionists: It's time for you to be pro-life and join me in hoping, in insisting that the death penalty not be considered an option for Mr. Dear's punishment if he is found guilty.³
We should not will the death of another human being.
When it is decided to reject capital punishment for Mr. Dear, it is only proper that we embrace this 
newly refined
pro-life position in a consistent fashion, and rebuke any calls to execute any person being lawfully and adequately detained as a punishment for whatever crime was committed, including Dzhokhar Tsarnaev, the surviving "Boston bomber". Tsarnaev was already sentenced to death. Let's push for a pardon. The appeals process is a lengthy one, and it doesn't need to happen.
Mr. Dear will go back to court in a week, December 23, I believe. Say no to death, and let this be the beginning of our consistently saying no to death.
As we approach the celebration of the birth of Jesus Christ during this Jubilee of Mercy, let us extend mercy to Mr. Dear and all those facing capital punishment in the name of our Lord who innocently suffered this heinous, irrational, and lustful penalty.
Until next time,
If you have found the content on Keith Michael Estrada's "Proper Nomenclature" to be useful, kindly consider supporting the cause with a donation.
Use the button below to donate through PayPal:

Thank you!
¹ I highly recommend Samuel D. Rocha's "Compulsory Schooling as Preventative Defense" in Studies in Philosophy and Education, November 2013, Volume 32, Issue 6, pp 613-621.
² Life in prison without possibility of parole is one step towards justice. In some cases, perhaps, this punishment is also too much and unnecessary. The purpose should be, where able, to restore the harmony in a community. Restorative justice. I agree with Pope Francis who last year said "Life imprisonment is a hidden death penalty." Crux reported:
In addition, Francis said isolation in so-called "supermax" prisons, which are sometimes used for convicted terrorists or the most dangerous criminals, can be "a form of torture." That's because such treatment can lead to "psychic and physical sufferings such as paranoia, anxiety, depression, and weight loss and a significantly increased chance of suicide." Francis said that rather than focusing so much on punishment as the means to redress every social ill — "penal populism," he called it — nations should pursue broader policies of "economic and social inclusion."
³ It will be interesting to see whether anti-abortionist pro-death penalty folk insist (consistent with their cause) on the death penalty for the murders committed, or whether they will allow for this one person to be spared (as he was a "warrior for babies" – but not really).
* We'll touch on what the Church has said concerning capital punishment another time. We'll also soon touch on the violence of the anti-abortion movement, and abortion itself, perhaps.