How long will that take?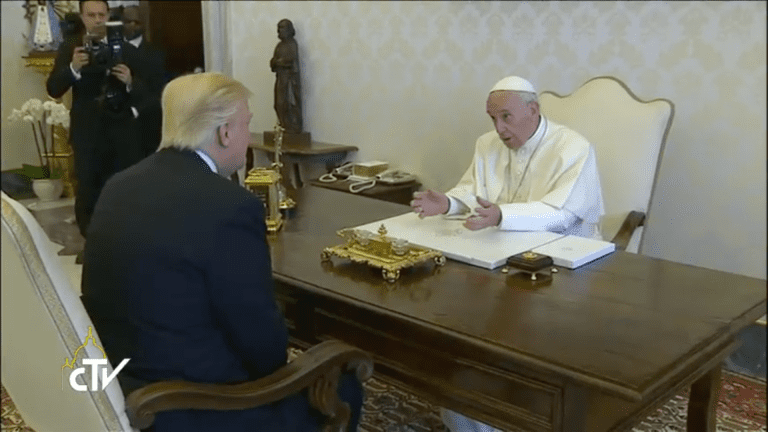 Turns out Trump told Pope Francis he'd read Laudato si' and other papal documents after exchanging gifts upon concluding a private audience this morning. How long will it take for Trump to make good on that commitment? I suppose he didn't say "I'll read them while I am in office," but I don't know.
Imagine what kind of actions Trump would take if he were to follow the logic of love in the Pope's teachings.
Cuts to Medicaid and SNAP (food stamps)? No.
Ridiculous arms deals? Nah.
Inhumane immigration policies? Don't think so.
What about ignoring the destruction of the planet and the life it sustains? Not if he grasped Laudato si', no.
Here's the livestream of today's audience.