One man's trash is another man's treasure; does that extend to bad news and good news?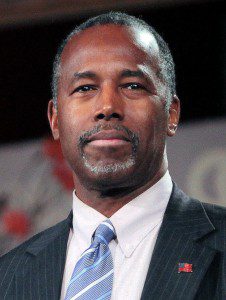 Reuters is reporting that "U.S. Republican Ben Carson's 2016 presidential bid was thrown into chaos on [today] Thursday when his campaign manager and some 20 other staff members quit amid infighting, dropping poll numbers and negative media coverage."
If you're looking for experience as a campaign manager or need some short term work in the communications field, the Ben Carson 2016 Presidential Campaign may be looking for you!
When we say short term work, you should probably consider the word "short" as very important.
If the news is true, it's quite likely that this campaign will be one of the next few to fold.
Personally, I've not found Dr. Carson's positions to be overall consistent with a pro-life, pro-family, pro-religious freedom value system.
Of course, all of the above are often over-simplified, misunderstood, and violated by numerous members of the Republican party as they stay away from gun control and deny the right to migrate, health care, and justice in the economy and tax system.
Indeed, Dr. Carson is a healthcare professional who also seems to embrace torture and condone capital punishment.
We shouldn't forget his ideas and thoughts on welfare, Israel-Palestine, and our brother and sister Muslims.
– – –
All things considered, Carson doesn't seem to be a bad person – he simply has odd, and sometimes dangerous, ideas.
I don't think he will be our next President and never thought of him as a serious contender.
This political season I haven't seen many campaign/candidate logos, signs, or stickers around. I have mostly seen Bernie Sanders stickers and signs, but I am in Washington state. After Sanders, I've seen some Donald Trump support in different areas. After Trump, I did see 1 (one) Ben Carson bumper sticker.
I don't know who is going to win this campaign, but Trump seems very popular in the Republican crowd; and we all know Trump's positions are among the most destructive.
If not Carson, can Trump win it in the USA? Well, we are a country that has elected George W. Bush and part of a species that has pushed Hitler and Pol Pot into power.
Have a blessed Solemnity of Mary, the Mother of God and a happy new year!
Until next time,
If you have found the content on Keith Michael Estrada's "Proper Nomenclature" to be useful, kindly consider supporting the cause with a donation.
Use the button below to donate through PayPal:

Thank you!