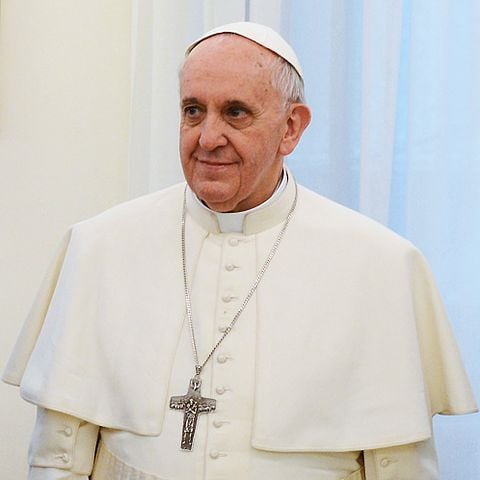 Pope Francis and I have something in common. He asks St Thomas More to pray for him every day and so do I.
He also listed "15 diseases of the Curia" in the same address to Vatican officials. Among the "diseases of the curia" are spiritual petrification, existential schizophrenia, spiritual Alzheimer's, funeral face and gossip.
I think all of us suffer from the same diseases to some degree. They are spiritual diseases of our times, and of the fallen human.
From Chronica:
Pope Francis has revealed that he prays to the English martyr St Thomas More every day.

In his annual end of year address to Vatican officials the Pope said that there is a prayer to the saint for good humour which he prays daily saying that a healthy dose of humour in our daily lives is very beneficial.

Pope Francis also outlined "15 diseases of the Curia" which included the diseases of mental and spiritual petrification; existential schizophrenia; spiritual Alzheimer's and the disease of the "funeral face," reports Vatican News.

The Pope said that "spiritual petrification" was when men "lose their internal peace, their vivacity and audacity, choosing to hide under papers and become procedural machines.

He also described "existential schizophrenia" as the disease of "those who live a double life" and endure a "spiritual emptiness" which cannot be filled with degrees or academic titles.

He explained to diplomats that "spiritual Alzheimers" was a "progressive decline of spiritual faculties" which "causes severe disadvantages to people", making them live in a "state of absolute dependence" on their, often imagined, views.

The Pope also appealed to the officials not to give into gossip describing the sin as a form of "satanic assasination" of other people's good name.