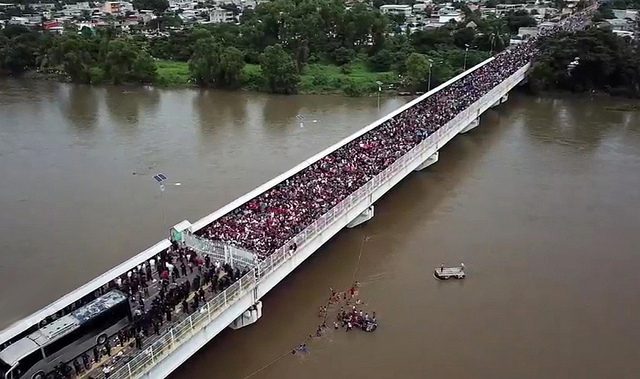 The News in 10. Found Him! You'll Never Guess Who Started the Migrant Caravan. 
1. Meet the Man Behind the Migrant Caravan
2. Newt Gingrich Suggests Kavanaugh Could Block Democratic Bid to Get Trump's Tax Returns.
3. NATO Urges Trump Not to Quit Nuclear Treaty
4. Bishop Holley Says Revenge not Mismanagement Led to His Removal 
5. Trump Aims to Lower What Medicare Pays for Cancer Drugs by Factoring in What Other Countries Pay. 
6.
Abortion Cases are Headed to the Supreme Court: Can the Court Avoid Them for Long?
7. What Pope Francis says about Women and the Youth Synod. 
8. Arrest Warrant Issued for Alleged Murderer of St Oscar Romero.
9. No Shame: Fox Business Host Lou Dobbs Peddles Baseless Conspiracy Theory About Mail Bombs
10. More Mail Bombs. Packages Sent to Senator Cory Booker and Trump Critic James Clapper